The Bucket List, Vecka 7, 2015
Häromdagen hamnade jag i en intressant diskussion kring huruvida vår svenske fantomproducent Max Martin, och några få ytterligare med honom, gör att all musik idag låter likadant. I viss mån kanske det kan stämma – många gånger när man slentrianlyssnar på radio får man lätt det intrycket. Min uppfattning är dock inte att roten till det onda skulle vara såna som Martin, vilken jag för övrigt hyser stor beundran för, snarare att vi människor är bekväma av naturen och inte orkar ta omvägen runt den musik som radio och andra medier serverar. Det som slevas upp på tallriken duger, typ. Vilket jag givetvis har full respekt för, alla kan inte nörda ner sig som undertecknad.
Du som följer The Bucket List vet att det knappast  handlar om det ovannämnda här. Bredd är ett ledord, och homogent ett ord som endast refererar till kvaliteten i varje spår. I de här spellistorna är allt handplockat. Det som finns med är enligt mitt subjektiva tycke russinen ur kakan. Glasyren på masarinen. TV-apparaterna på Trisslotten. Honungen i bikupan. Ta bara den schweiziska syntpopen från From Kid, den turkiska psych-funken från Alpman, porrfilmsgroovet från Lilacs & Champagne, "Wooly Bully"-pastischen från J.D. McPherson, de orientaliska rytmerna uppblandad i elektropopen från Lia Ices. Lägg därtill en skur av fenomenala popsinglar och coola albumspår. Exakt då vet man att den här listan är(nästan) det enda man behöver spela i helgen.
Ni må förlåta mig för det stora antalet låtar i veckans lista, men den mängd magnifik musik som släppts senaste tre veckorna saknar motstycke. En hård kamp har förts för att sålla, och potentiella klassiker har fått stryka på foten. Men en sak kan du vara säker på: de låtar som finns kvar är de bästa du kan höra om du har gjort dig omaket att kolla in The Bucket List.
LYSSNA PÅ SPELLISTAN I RARA.COM

---
Unknown Mortal Orchestra "Multi-Love"(från kommande albumet Multi-Love)
Elektronisk psychpop när den är som allra, allra bäst.
FMLYBND "Letting Go"(singel)
Alla som en gång älskat sönder MGMT's "Kids" och "Time To Pretend" kan glädja sig åt ny elektronisk grunge att kära ner sig i.
The Little Secrets "All I Need"(singel)
Allt jag behöver är en två och en halv minuter lång skur av melodier från en debuterande Liverpoolduo.
Colonel Red "Make Life Gud For U"(från Make Life Gud For U EP)
För tio år sedan hyllades hans debut av eklektiske DJ:n Gilles Peterson, men den funkiga alternativsoulen har inte nått ut riktigt. Dags nu.
The High Dials "Echoes And Empty Rooms"(från In the A.M. Wilds)
Numera vilande skivbolaget Rainbow Quartz gav ut album med mängder med fenomenala powerpopartister från millennieskiftet och framåt, däribland The Grip Weeds och The Shazam. Kanadensarna i The High Dials som också hörde till samma skara är nu tillbaka på nytt bolag med ett nytt album som finansierats med hjälp av deras fans.
Two Gallants "Some Trouble"(från We Are Undone)
Nya albumet från punkfolkduon har många mer lågmälda, akustiska stunder, men jag föredrar de råare och ruffigare bluesnumren.
Guster "Gangway"(från Evermotion)
Älskvärda Bostonbandet är inne på sitt fjärde decennium, och "Gangway" exemplifierar den perfekta popsången.
Hot Chip "Huarache Lights"(från kommande albumet Why Make Sense?)
Electronicakollektivet från London gjorde en grymt svängig spelning på Popaganda för ett par år sedan, bland det bästa jag sett. Efterlängtat nytt album på gång.
Lia Ices "Tell Me"(från Ices)
Förföriska orientaliska rytmer.
Jib Kidder "In Between"(från Teaspoon To The Ocean)
Neo-psykedelia med en knasig sångslinga man blir lycklig av.
The Cribs "Burning For No One"(från kommande albumet For All My Sisters)
Britpopen? Den lever och frodas genom tre brorsor som pendlar mellan engelska Wakefield och amerikanska Portland.
Joel Alme "Backa Tiden"(från kommande albumet Flyktligan)
Från det engelska språket till det göteborgska.
Twerps "Stranger"(från Range Anxiety)
Hajpat C86-sound från Australien.
Death Cab For Cutie "Black Sun"(från kommande albumet Kintsugi)
Sjunger inte Ben Gibbard lite som en mix av Elton John och Stephen Duffy här?
Happyness "A Whole New Shape"(från kommande albumet Weird Little Birthday – Deluxe Edition)
"It's On You" fanns med på listan över 2014 års bästa låtar, och i slutet av mars släpper Londontrion en deluxeutgåva av Weird Little Birthday där nya singeln ingår som bonusspår. NME drar paralleller till Pavement, Built to Spill och Wilco.
Butch Walker "I Love You"(från Afraid Of Ghosts)
Om vi tränger oss förbi den solklara "Solsbury Hill"-slingan hittar vi en förnämlig akustisk ballad, producerad av Ryan Adams.
Grande Roses "No Future"(från Built On Schemes)
Det bästa postpunkbandet från Duved släpper andra albumet. Ingen framtid? Jodå, och den är ljus.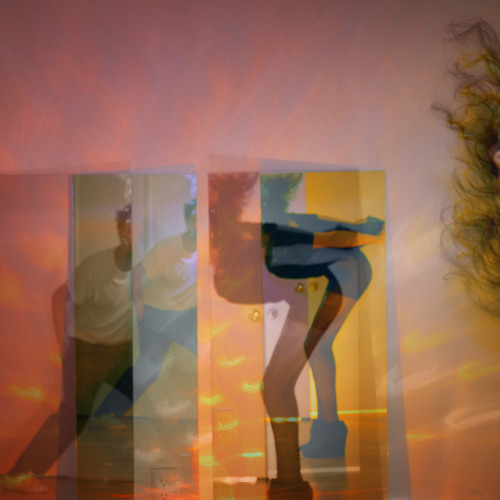 OOFJ "I Forgive You"(singel)
Paret Jens Bjørnkjær and Katherine Mills Rymer, från Danmark respektive Sydafrika, håller till i Los Angeles. Nya hyllade singeln är dramatisk syntpop med drag av Saint Etienne och Angelo Badalamenti.
Will Butler "Anna"(från kommande albumet Policy)
Vi känner honom förstås bäst från Arcade Fire. Första soloalbumet på G.
No! Disco "Your Orange Car"(singel)
Vilken jädra debutsingel från Nottinghamtrion!
Spector "All The Sad Young Men"(singel)
Londonkvintettens nya singel drar mot The Nationals postpunk, och jag älskar det.
Ricked Wicky "Well Suited"(från I Sell The Circus)
Det finns absolut ingenting som kan hindra Robert Pollard från att slunga ut ruffiga popdängor i parti och minut. Att Guided By Voices har lagt ner för vilken gång i ordningen är egalt. Det är bara ett bandnamn. Ricked Wicky ett annat. En av flera täckmantlar.
Curtis Harding "Surf"(från Soul Power)
Tidigare samarbetspartner till Cee-Lo Green som riktat in sig på retrofierad soul och rhythm & blues.
The Suffers "Make Some Room"(från Make Some Room EP)
Även om du normalt inte lyssnar på retrosoul(varför du nu inte skulle det?), så lyssna på Kam Franklins röst. Jo, du måste.
Charlie Belle "Get To Know"(från Get To Know)
Hade ärligt talat svårt att välja låt från den här EP:n från Texastrion Charlie Belle, ledda av själfulla, blott 17-åriga sångerskan/gitarristen Jendayi Bonds och hennes trummande lillebror Gyasi. Medelåldern i bandet(tredje medlemmen är basisten Zoe Czarnecki) sägs vara 15 år! Vartenda ett av de fem spåren är av den sortens indiepop som får din kropp att skutta med i takt. Veckans fynd.
Terri Walker feat. Frisco "Bad Boy"(från kommande albumet Entitled)
Någon kanske minns brittiskan från soulduon Lady(tillsammans med amerikanskan Nicole Wray som fortfarande verkar under deras gemensamma namn) som 2013 släppte ett album och den i mitt tycke fantastiska singeln "Get Ready".
Monogem "The Glow"(från Monogem EP)
Alltså, syntslingan som rullar i bakgrunden genom hela låten gör den här låten.
Tor Miller "Midnight"(från Headlights EP)
Ny lovande pianospelande singer/songwriter med drag av 70-talets Elton John, Billy Joel och Jackson Browne.
Jape "Seance Of Light"(från This Chemical Sea)
Dublin är inte första plats jag associerar till när jag hör elektronisk popmusik, men Richie Egan gör magnifik sådan. Irländaren är bosatt i Sverige sedan ett par år tillbaka, och ikväll uppträder han i Norrköping på Where's the Music?.
Young Guv "Wrong Crowd"(från kommande albumet Ripe 4 Luv)
Ben Cook har tagit ett steg väldigt långt avsides från oljudet i Fucked Up, som om han hängt med fel folk på riktigt. Istället går han in i softrock-mode, med funkig bas, ostiga saxofoner och ett franskt spoken word-parti under de drygt sju minuterna som utgör singeln "Wrong Crowd".
Alabama Shakes "Don't Wanna Fight"(från kommande albumet Sound & Color)
Tre långa år har gått sedan Brittany Howard raspade oss igenom Boys & Girls.
J.D. McPherson "Head Over Heels"(från Let The Good Times Roll)
Få albumtitlar säger så mycket om musiken det bär med sig som 50's-inspirerade rockern J.D. McPherson. Är skamligt förtjust i "Wooly Bully"-takten i "Head Over Heels".
Young Ejecta "All Day"(från The Planet)
Syntduon från Brooklyn blev tvungna att lägga till "young" i sitt namn pga en DJ som hade ett snarlikt namn. Leanne Macombers tradition att visa sig naken på omslaget är dock oförändrad.
Solomon Grey "Miradors"(från Selected Works)
Electrosoulduon bildades av Tom Kingston och Joe Wilson i Oxford och är just nu aktuella med musiken till brittiska TV-serien The Casual Vacancy, baserad på J.K. Rowling-romanen med samma namn. Därifrån plockar vi "Miradors" som även finns med på minialbumet Selected Works.
Följande låtar bör heller inte, under några omständigheter, missas:
All We Are "Honey"(från All We Are)
Mikal Cronin "Made My Mind Up"(från kommande albumet MCIII)
Years & Years "King"(från Y & Y EP)
Makthaverskan "Witness"(singel)
Winhill/Losehill "Control"(från Trouble Will Snowball)
Marina & The Diamonds "I'm A Ruin"(från kommande albumet Froot)
SoLBLoMMa "Ko-KooN People"(singel)
Swim Deep "To My Brother"(singel)
Close Talker "Great Unknown"(från Flux)
Coin "Run"(singel)
Kid Ink "Faster"(från Full Speed)
Alpman "Seven Seas"(singel)
Lapalux feat. Szjerdene "Closure"(från kommande albumet Lustmore)
Lord Huron "Fool For Love"(från kommande albumet Strange Tails)
Cannons "Evening Star"(från Spells EP)
The Dodos "The Tide"(från Individ)
The Leather Nun "Just Like A Dream"(från kommande albumet Whatever)
Sleater-Kinney "Fangless"(från No Cities To Love)
H. Hawkline "Moons In My Mirror"(från In The Pink Of Condition)
Lilacs & Champagne "Made Flesh"(från kommande albumet Midnight Features Vol. 2: Made Flesh)
Ringo Deathstarr "See You"(från God's Dream)
Houndmouth "Sedona"(från kommande albumet Little Neon Limelight)
Maribou State "Rituals"(från kommande albumet Portraits)
Houndstooth "No News From Home"(från kommande albumet No News From Home)
Other Lives "Reconfiguration"(från kommande albumet Rituals)
Romare "Prison Blues"(från kommande albumet Projections)
SOAK "Sea Creatures"(från kommande albumet Before We Forgot How To Dream)
Adna "Lonesome"(singel)
Elin Bell "Round And Round"(från Elin Bell)
Lusts "Temptation"(singel)
Songs Of Boda "Yellow Fanatics"(singel)
THEESatisfaction "EarthEE"(från kommande albumet EarthEE)
Courtney Barnett "Pedestrian At Best"(från kommande albumet Sometimes I Sit And Think, And Sometimes I Just Sit)
I'm From Barcelona "Violins"(från kommande albumet Growing Up Is For Trees)
Sun Hotel "Tropic Of Cancer(Made Me Drop Out Of College And Start Working At This Bookstore)"(från Rational Expectations)
Peace "Lost On Me"(från Happy People)
St. Tropez "I Don't Wanna Fall In Love"(från St. Tropez EP)
Billy Momo "It's Mine"(från Drunktalk)
From Kid "Come In"(från You Can Have All The Wonders)
HOLY "Demon's Hand"(från kommande albumet Stabs)
Michna feat. MNDR "Solid Gold"(från Thousand Thursday)
John Calvin Abney "I Can't Choose"(från Better Luck)
Vetiver "Current Carry"(från kommande albumet Complete Strangers)
Father John Misty "The Night Josh Tillman Came To Our Apartment"(från I Love You, Honeybear)
Title Fight "Liar's Love"(från Hyperview)
Prefuse 73 feat. Sam Dew "Infrared"(från kommande albumet Rivington Não Rio)
Robyn Sherwell "Pale Lung"(singel)
Emmy the Great "Solar Panels"(från S EP)
Boxed In "Foot Of The Hill"(från Boxed In)
Indiana "Solo Dancing"(från No Romeo)
Drenge "We Can Do What We Want"(från kommande albumet Undertow)
Murder By Death "Send Me Home"(från Big Dark Love)
Aphex Twin "diskhat1"(från Computer Controlled Acoustic Instruments Pt2 EP)
Los Trasgos Muertos "Roll With The Punches"(från Los Trasgos Muertos EP)
Penguin Prison "Never Gets Old"(singel)
Ellen Sundberg "What Is Life"(från kommande albumet White Smoke And Pines)
The Subways "Taking All The Blame"(från The Subways)
LYSSNA PÅ SPELLISTAN I RARA.COM