The Bucket List Vecka 32
Veckans spellista är en rejäl blandning, med en hel del fin indiepop och rock, Alt-Country, hip-hop och några, på sina egna vis, lite udda singer/songwriters.
Nästa vecka får ni ledigt. Det har nämligen jag, då jag ligger vid en pool och tar det minst sagt lugnt.
Vi ses!
Lyssna på rara.com: The Bucket List Vecka 32
Lyssna på WiMP: The Bucket List Vecka 32
Lyssna på Spotify: The Bucket List Vecka 32
Lyssna på Spotify: The Complete Bucket List(alla låtar)
Robert Dahlqvist "Inte En Dag"(från kommande albumet Solo, 2013)
Han ersatte Dregen i The Hellacopters. Nu ger han ut ett soloalbum. "Inte En Dag" hintar om Pugh-vibbar. Björn Olsson har producerat. Stefan Sundström har hejat på.
Moderat "Damage Done"(från II, 2013)
När två tyska electronicaprojekt(Modeselektor och Apparat) slår sig ihop till ett blir det dubbelt så bra.
John Cale "All Summer Long"(singel, 2013)
En spillra från förra årets Shifty Adventures In Nookie Wood, men väl värd att ge ut. Tycker John. Tycker vi.
Cornell Campbell Meets Soothsayers "With You My Heart Belongs"(från Nothing Can Stop Us, 2013)
67 år ung bjuder veteranen från Kingston fortfarande på lovers rock kombinerat med soul, rock och funk i händerna på afrobeatbandet Soothsayers från London.
Grim Tower "Hang Me In Heaven"(från Anarchic Breezes, 2013)
Har nog inte hört den här varianten av akustisk grunge sedan Jane's Addiction släppte "Jane Says"…
Jane's Addiction "Another Soulmate"(singel, 2013)
…och när man talar om trollen står de i farstun med en ny singel i handen. Med Madchestervers och grungerefräng. Hmm…
Raffertie "Rain"(från Sleep Of Reason, 2013)
Debuten från Ben Stefanski visar sig vara atmosfärisk, elektronisk soul av James Blake-klass.
MGMT "Your Life Is A Lie"(från MGMT, 2013)
Nya singeln från The Flaming Lips småbrorsor.
Nicklas Karlsson & Gamla Stans Orkester "Stockholm"(från 15 Syskon, 2013)
Albumtiteln syftar på släktrötterna uppe i Vilhelmina, Gamla Stans Orkester syftar på studion i Ljusdal där det är inspelat. Men han är från Stockholms norra förorter, och "Stockholm" är en arbetarklassvariant av "Sakta Vi Gå Genom Stan" anno 2013.
Step Rockets "If You Tried"(singel, 2013)
Mer laidback än vilken pooldag som helst. Små men många ekoeffekter på både keyboards och gitarrer ger varma känslor.
Dawn Richard "Meteors"(från kommande albumet BlackHeart, 2013)
Goldenheart är ett av årets absolut bästa R&B-album hittills i år. Ska hon bräcka det med att leverera ett till, ännu bättre, i höst? Mycket tyder på det när man hör "Meteors", singeln från andra delen i en albumtrilogi som avslutas nästa år med Redemtionheart.
The Civil Wars "Same Old Same Old"(från The Civil Wars, 2013)
Med tanke på den tillfälliga(?) splittringen mellan John Paul White och Joy Williams är detta en nästan kuslig profetia.
Eric Strickland & The B-Sides "Heartache Hall Of Shame"(från I'm Bad For You, 2013)
Årets Honky-Tonk hittills?
Vince Gill & Paul Franklin "Nobody's Fool But Yours(från Bakersfield, 2013)
Årets Tonky-Honk hittills?
Basement Jaxx "What A Difference Your Love Makes"(singel, 2013)
Vem glömmer housiga nu-disco-singlar som "Red Alert" och "Where's Your Head At"?
Jesse And Forever "Bubbles"(från Jesse And Forever, 20013)
Egensinnig kombination av David Bowie och saxofonpop, ledd av starke mannen Jesse Scheinin.
Mayday! "HighRide"(från Believers, 2013)
Rappig rock? Rockig rap. Och det svänger.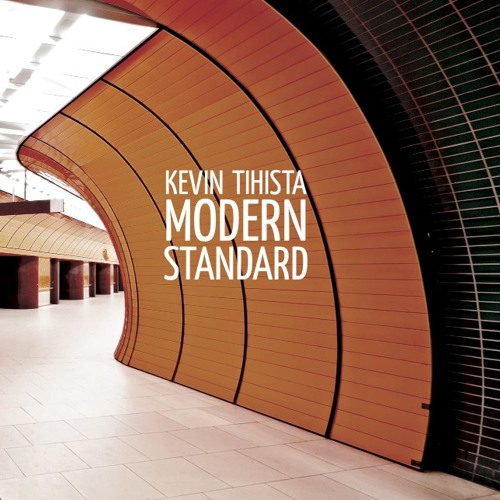 Kevin Tihista "On My Way"(från Modern Standard, 2013)
En udda singer/songwriter-favorit är tillbaka med nytt album.
Martin Simpson "Jackie And Murphy"(från Vagrant Stanzas, 2013)
Brittisk folklegend, numera med matchande antal rynkor mot strängarna på sin lyra.
Tech N9ne feat. Kendrick Lamar, MAYDAY! & Kendall Morgan "Fragile"(från Something Else, 2013)
Fina gästspel på den här låten. Albumet innehåller även en skruvad sampling av The Doors.
St. Lucia "Elevate"(singel, 2013)
Drömpop med något svenskt, radiovänligt sent 80-tal över sig. Hur det nu kan komma från en New York-bo född i Sydafrika.
Saint Rich "Officer"(från kommande albumet Beyond The Drone, 2013)
70-talsrock inspelad i skogarna uppe i norra New Jersey. Nästan så att det hörs.
Kings Of Leon "Wait For Me"(från kommande albumet Mechanical Bull, 2013)
Singel nr 2 är ute. Man har skruvat ner tempot från "Supersoaker" och lagt i Def Leppard-växeln med lite Hysteria-gitarrer.
The Kickdrums "Fake Guns"(från Still Logic EP, 2013)
Dansrock har inte framstått så här logisk på länge.
The Impressions "Rhythm!"(singel, 2013)
Daptone Records har nischat sig som ett hem för retrosoulen, så varför inte löpa linan fullt ut och ge ut nytt från en av de mest legendariska grupperna, må så vara utan Curtis Mayfield. Men han är med ändå, eftersom han skrev "Rhythm!", en hit för Major Lance i mitten av 60-talet. Nu nyinspelad av The Impressions, men i vintageförpackning.
JAWS "Gold"(singel, 2013)
Svårt att inte gå igång på nya indiepopsingeln från Birmingham-kvartetten som i våras släppte fina EP:n Milkshake.
Be Like Pablo "The Post-It Song"(från The New Adventures, 2013)
Bara deras beskrivning av hur dom låter fyller ens hjärta av kärlek: "Think The Beach Boys with Scottish accents, noisy guitars and Cars-style synths.
Islands "Becoming The Gunship"(från kommande albumet Ski Mask, 2013)
Förra singeln "Wave Form" fick en att se fram emot ett album. "Becoming The Gunship" får en att trängta.
Douyé "So Much Love"(från kommande albumet So Much Love, 2013)
Nigeriafödda L.A.-sångerskan Douyé sjunger jazzig soul, och på kommande albumet hyllar hon en av sina förebilder, Fela Kuti, vars basist medverkar på det afrobeat-drivna titelspåret.
TV On The Radio "Mercy"(singel, 2013)
När man tänker på ordet indie förenat med 2000-tal är det TV On The Radio som först dyker upp i huvudet.
Placebo "Loud Like Love"(från kommande albumet Loud Like Love, 2013)
När man tänker på ordet indie förenat med 1990-tal är kanske inte Placebo det första som dyker upp i huvudet, men någonstans på topp 10 kanske? Och vilken återkomst!
Birdy "Wings"(från kommande albumet Fire Within, 2013)
Den 17-åriga sångfågeln från södra England börjar breda ut sina vingar ordentligt.
JBM "Moonwatcher"(från Stray Ashes, 2013)
Tror knappt jag läst en rad om Jesse Merchants fjolårsalbum som inte nämnt Justin Vernons tillbakadragning till en ödslig stuga när han spelade in For Emma, Forever Ago. Kanadensaren Merchant gjorde nämligen samma sak, fast i Catskill Mountains(som omslaget avslöjar), och med hjälp av bl.a. John Grant och Midlakes MacKenzie Smith skapade han ett rasande bra indiefolkalbum. Nu har det gudskelov fått europeisk release så fler kan upptäcka det(inkl undertecknad).
Willis Earl Beal "Too Dry To Cry"(från kommande albumet Nobody Knows, 2013)
Bluesig lo-fi-folk från Chicago.
Missing Monuments "Another Girl"(från Missing Monuments, 2013)
Måste bara slå ett slag för Louisianabandet Missing Monuments. Bandledaren King Louie Bankston må se ut som en redneck från sydstaterna eller en MC-knutte eller både och, men han vet hur explosiv punkpowerpop ska framföras.
Reckless Kelly "The Last Goodbye"(från kommande albumet Long Night Moon, 2013)
Om ni inte tycker det räcker med country efter Honky Tonk-låtarna längre upp i listan kan vi lägga till lite efterlängtad Alt-Country.
Lyssna på rara.com: The Bucket List Vecka 32
Lyssna på WiMP: The Bucket List Vecka 32
Lyssna på Spotify: The Bucket List Vecka 32