The Bucket List, Vecka 14, 2015
Påsken skall inledas på bästa sätt. Därför har jag förberett en finfin spellista till er. Ett påskägg med en massa godis.
Håll till godo.
---
Seinabo Sey "Pretend"(från For Maudo EP)
Det finns mycket att uppskatta hos vår snart mest lysande soulstjärna. En av dem är att hon har precis samma pondus när hon sjunger hårdfunk som när hon sjunger en tårdrypande ballad. Och jag gillar verkligen den här lite ruffigare låten från nya EP:n som tillägnats hennes bortgångne far Maudo.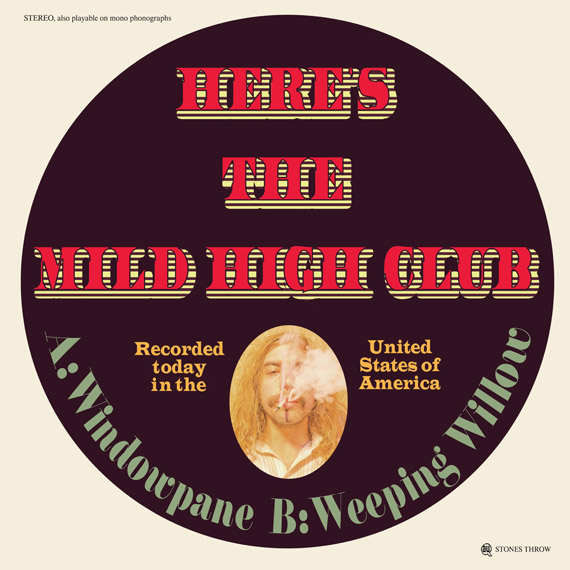 Mild High Club "Window Pane"(singel)
Alexander Brettin har spelat med Ariel Pink, R. Stevie Moore och Silk Rhodes för att nämna några. Han leder även det här psykedeliska funkbandet från Los Angeles. Brian Wilson/High Llamas-tassande "Window Pane" är första singeln från ett ännu ej färdigställt debutalbum på Stones Throw Records.
The Bloakes "Bhagavan"(singel)
Psychrockband från Örebro som härmed är satta under bevakning. För fans av brittiska Temples.
Snoop Dogg feat. Charlie Wilson "Peaches N Cream"(från kommande albumet Bush)
Vet inte hur jag ska beskriva min glädje över att Snoop Dogg är tillbaka i G-Funk igen efter utflykten till reggaeland under pseudonymen Snoop Lion. Men herregud så det svänger igen. Och ändå tror jag inte att all förtjänst ligger hos Pharrell Williams som producerar nya albumet.
Emmylou Harris & Rodney Crowell "The Traveling Kind"(från kommande albumet The Traveling Kind)
Nytt duettalbum på gång i maj.
8:58 feat. Robert Smith & Lianne Hall "Please"(från 8:58)
Nya technoprojektet från Paul Hartnoll(Orbital) inkluderar en rad gästvokalister, däribland Robert Smith, Ed Harcourt, Lisa Knapp och The Unthanks.
Peter Doherty "Flags Of The Old Regime"(singel)
Världens Struligaste Rockstjärna kunde ha gått samma väg som Amy Winehouse. Istället hyllar Libertines-mannen henne i det här finstämda numret och donerar alla intäkter till hennes minnesfond. Hoppet om ett rent liv lever.
Cajsa Siik "State Of Low"(singel)
Världen börjar vakna ordentligt nu. Lovord rivs ner från alla hörn för den svenska elektropopsångerskan som
Kendrick Lamar "King Kunta"(från To Pimp A Butterfly)
Om James Brown hade varit rappare.
Unwed Teenage Mothers "Whose Girl Are You"(från Goodnight Girl)
Kommer man från ett pluttesamhälle i Missouri och lirar 70-tals powerpop i rakt nedåtstigande led från Dwight Twilley Band och The Romantics och dessutom avslutar en låt i bästa cha-cha-cha-stil ska man min själv också vara med på en lista som tipsar om de just nu bästa låtarna.
The Milk Carton Kids "Monterey"(från kommande albumet Monterey)
Simon & Garfunkel-traditionalisterna släpper nytt i maj. Mjuka titelspåret ute nu.
Dorian "Arrecife"(från kommande albumet Diez Años Y Un Día)
Ett av den spansktalande världens populäraste indieband, Barcelonakvintetten Dorian, är på gång med sitt femte album, och inledande "Arrecife" är bland det vackraste, mest längtansfulla och trånande du lär höra i år.
FFS "Piss Off"(från kommande albumet FFS)
Franz Ferdinand + Sparks = FFS = sant! Ett av årets mest emotsedda samarbeten är äntligen här.
The Lucid Dream "Cold Killer"(från The Lucid Dream)
Krautrock, Sonic Youth, Spacemen 3, The Jesus & Mary Chain och The Beach Boys. Där har ni några referensramar till den här spännande Carlisle-kvartetten.
Ane Brun "Directions"(singel)
Tydliga vibbar från Björks tidiga soloår, fast på ett trip-hoppigt Ane Brun-vis.
Friend Within feat. Camden Cox "The Talk"(singel)
Lee Mortimer heter han, house-DJ:n Friend Within från Liverpool, och ni kanske känner igen hans artistnamn från Disclosure-samarbetet "The Mechanism".
Mika "Talk About You"(singel)
Ingen gick oberörd när Mika Pennimans syster Paloma för fem år sedan föll från ett öppet fönster 16 meter ner och spetsades av ett järnstaket. Mirakulöst nog överlevde hon, och Mika fortsatte göra glad musik. Det är vi väldigt, väldigt glada för. För bägge sakerna.
Robin Guthrie and Mark Gardener "Yesterday's News"(från Universal Road)
Drömpop möter shoegaze. Cocteau Twins möter Ride. Drömpop drog längsta strået. Blir precis så bra som man kan hoppas.
Ryan Adams "Blue Light"(singel)
Ny låt som trulige Adams spelade live vid sitt besök på Cirkus i Stockholm för några veckor sedan. Väldigt lite country, väldigt mycket powerpop med rifflån från både The Producers "What She Does To Me" och Bryan Adams "Run To You"(jo, på riktigt).
HOLY "Rooftops"(från Stabs)
Umeås, Sveriges och världens just nu bästa 60-tals-psychfolk.
Surf City "Thumbs Up"(från Jekyll Island)
När vi ändå är inne på 60-talsinfluerat kan vi även slå ett slag för nyazeeländska Surf City som gör finfin Nuggets-pop i klass med Donovan Blanc varvat med 80-talsindie av The Go-Betweens-kaliber.
Mavis Staples "Your Good Fortune"(från kommande EP:n Your Good Fortune)
Flera gånger hyllad här på Songs for Whoever, och nu även producent för legendariska Mavis Staples kommande EP. Jag talar förstås om Aaron Earl Livingston aka Son Little. Han har även skrivit "Your Good Fortune", en av två låtar från honom på EP:n.
Son Little "O Mother"(singel)
Därför måste ni också få smaka på hans egna alster i form av den politiskt laddade "O Mother" som av The New Yorker ansågs "ta över där Marvin Gayes 'What's Going On'" slutar.
Azure Blue "Tragedy & Changes"(singel)
Tobias Isaksson har återigen doppat näsan djupt ner i 80-talet och eftersom min favorit-one-hit-wonder är "The Promise" med When In Rome har jag inga som helst problem med att "Tragedy & Changes" har släktband till den.
Eaves "Pylons"(från kommande albumet What Green Feels Like)
Joe Lyons är Leedsbaserade singer/songwritern Eaves riktiga namn. "Pylons" är första singeln från ett kommande debutalbum som han marknadsför bl.a. med spelningar ihop med Nick Mulvey.
Howling "Signs"(från kommande albumet Sacred Ground)
Nya projektet Howling består av rosade electronicaartisten RY X(alias Ry Cuming, även medlem i The Acid) och tyske producenten Frank Wiedemann. "Signs" börjar lite jazzigt men växer efterhand till en atmosfärisk, spöklik sak.
Son Lux "Change Is Everything"(från kommande albumet Bones)
Förra året gjorde Ryan Lott ett spännande samarbete med Serengeti och Sufjan Stevens under namnet Sisyphus, nu är ett eget album i antågande.
Phoebe Ryan "Mine"(singel)
Den Los Angeles-baserade electropopsångerskan har förvisso släppt ytterligare en singel efter "Mine", men den här vill liksom inte släppa mitt inre.
Kathryn Calder "Take A Little Time"(från kommande albumet Kathryn Calder)
När jag för ett antal år sedan såg The New Pornographers live blev jag besviken över att Neko Case saknades på scen, men när den mörklockiga typen vid keyboarden öppnade munnen gjorde jag det inte längre. Nu släpper hon sitt tredje soloalbum, inspelat i studion hemma på Vancouver Island som hon byggt och äger tillsammans med maken Colin Stewart. Bland gästerna noterar vi singer-songwritern Dan Mangan.
The Minus 5 "In The Ground"(från Dungeon Golds)
Som vanligt janglepop av yppersta Beatles-klass från Peter Buck och Scott McCaughey, den här gången i sällskap med Jeff Tweedy.
Emile Haynie feat. Andrew Wyatt and Colin Blunstone "Nobody Believes You"(från We Fall)
Att få höra två sammetsröster tillsammans(Wyatt från Miike Snow och legenden Blunstone från The Zombies) i en modern phillysoulvariant är en ynnest.
David Myhr "Oh Susie"(b-sida)
Den forne Merrymakers-sångaren har spelat in Elvis Costellos och Paul McCartneys "Veronica" för en hyllningsskiva till nämnde Costello, och när låten nu getts ut som singel finns som baksida/bonusspår/kalladetvadduvill en cover på gamla Secret Service-hiten "Oh Susie" från 1979 också med. Stråkar, tympanis, och mindre disco.
Fickle Friends "Could Be Wrong"(från kommande EP:n Velvet)
Den som kollade in Songs for Whoevers årsbästalista för 2014 vet vilken typ av popmusik det här bandet är kapabla till, så "Could Be Wrong" kommer inte som någon överraskning.
George Maple feat. Grande Marshall "Where You End And I Begin"(singel)
George är inte det vanligaste förnamnet på en kvinna, än mindre på en kvinnlig sångare, men denna australiensiska fyller luckan Jessie Ware lämnar efter sig när hon inte är i etern. Philadelphiarapparen Grande Marshall får vi på köpet.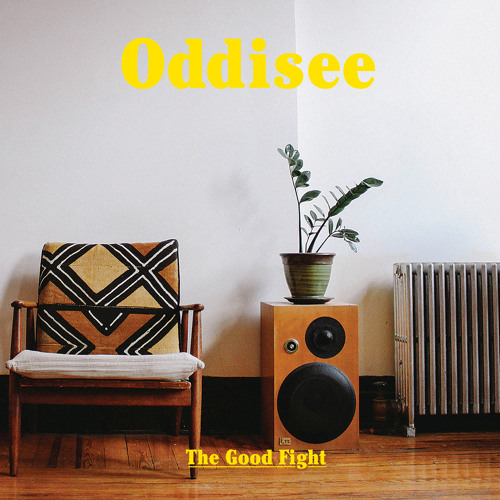 Oddisee "That's Love"(från kommande albumet The Good Fight)
Fartfylld alternativ-hip-hop krönt med blås och clavinet.
Gypsy & The Cat "Lost Control"(singel)
Melbourneduon Xavier Bacash och Lionel Towers skäms inte ett dugg för sina franskklingande syntdiscoinfluenser från Daft Punk och Air. Det ska dom inte heller.
---
Följande låtar bör heller inte, under några omständigheter, missas:
MNEK "The Rhythm"(från Small Talk EP)
East India Youth "Turn Away"(från Culture Of Volume)
Great Lake Swimmers "Don't Leave Me Hanging"(från kommande albumet A Forest Of Arms)
Handsome Ghost "Steps"(från Steps EP)
Lola Marsh "Sirens"(singel)
Maja Francis "Last Days Of Dancing"(singel)
The Mispers "Weekend"(singel)
Sibirien "Warszawa Amsterdam"(singel)
Will Joseph Cook "Message"(från kommande albumet You Jump I Run)
Beth Hart "Tell Her You Belong To Me"(från Better Than Home)
En Drös Poeter "Kräver Aldrig Något Av STHLM"(singel)
Maribou State "Rituals"(från kommande albumet Portraits)
Miami Horror feat. Cleopold "Love Like Mine"(från kommande albumet All Possible Futures)
Summer Camp "Bad Love"(singel)
Hannah Cohen "I'll Fake It"(från Pleasure Boy)
Jay-Jay Johansson "Moonshine"(från Moonshine EP)
Lower Dens "Ondine"(från Escape From Evil)
The Soft Moon "Wasting"(från Deeper)
Hudson Mohawke feat. Irfane "Lantern"(singel)
Mini Mansions "Honey, I'm Home"(från The Great Pretenders)
Warpaint "I'll Start Believing"(singel)
Yumi Zouma "Dodi"(från EP II)
The Bright Light Social Hour "Sweet Madeline"(från Space Is Still The Place)
Ezra Furman "Restless Year"(singel)
Marc Almond "Scar"(från The Velvet Trail)
The Night VI "Turn Your Light On Me"(singel)
Vanbot "Trooper"(singel)
Errors "Slow Rotor"(från Lease Of Life)
Gang Of Youths "Radioface"(från kommande albumet The Positions)
Lisa Alma "Fine"(från kommande albumet Sweater)
Seasick Steve "Sonic Soul Boogie"(från Sonic Soul Surfer)
Twin Limb "Long Shadow"(singel)
Honne "Coastal Love"(singel)
Lady Lamb "Billions Of Eyes"(från After)
The Maccabees "Marks To Prove It"(singel)
Saturday, Monday feat. Newtimers & Ji Nilsson "Late"(från Late EP)
Big Data feat. Twin Shadow "Perfect Holiday"(från 2.0)
Jonathan Johansson "Midsommarkransen Baby"(från Lebensraum)
Laura Marling "Don't Let Me Bring You Down"(från Short Movie)
The London Souls "When I'm With You"(från Here Come The Girls)
Twin Shadow "Half Life"(från Eclipse)
Yast "When You're Around"(singel)
Alpine "Foolish"(från kommande albumet Yuck)
Elizabeth Rose "Another Earth"(singel)
Francisco The Man "In The Corners"(från Loose Ends)
Grimes & Bleachers "Entropy"(singel)
Jane Weaver "Don't Take My Soul"(från The Silver Globe)
The Elwins "So Down Low"(från Play For Keeps)
Little Jinder "Random Folk"(singel)
Sweet Baboo "Sometimes"(från kommande albumet The Boombox Ballads)
Vetiver "Loose Ends"(från Complete Strangers)
Carnival Youth "Traffic Lights"(från No Clouds Allowed)
Julia Vero "Lilac Sky"(singel)
Shamir "Call It Off"(singel)
Sykes "Best Thing"(singel)
Villagers "The Soul Serene"(från kommande albumet Darling Arithmetic)
No Joy "Everything New"(från kommande albumet More Faithful)
Sufjan Stevens "The Only Thing"(från Carrie & Lowell)
James McMurtry "How'm I Gonna Find You Now"(från Complicated Game)
The Slow Show "Paint You Like A Rose"(från White Water)
Great Good Fine OK "Without You"(från 2M2H EP)
Torres "Sprinter"(från kommande albumet Sprinter)