The Bucket List Vecka 5
Det kommer så mycket nytt nu, så jag kan inte låta bli att utöka listan med fler låtar! Spotify-listor hittar ni som vanligt längst ner i inlägget, med undantag för The Phoenix Foundation som inte finns där.
Trevlig helg!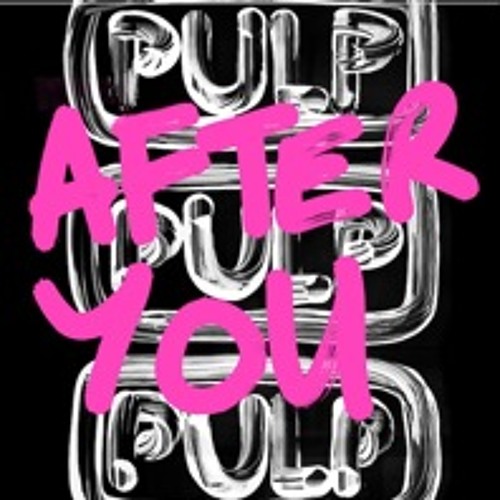 Pulp "After You"(singel, 2013)
Som jag nämnt tidigare, Jarvis och gänget är tillbaka, lika starka som förr.

The Joy Formidable "Forest Serenade"(från Wolf's Law, 2013)
Walesisk noisepop på högvarv

Wooden Wand "Supermoon(The Sounding Line)"(från Blood Oaths of the New Blues, 2013)
Saktmodig, suddig countryfolk. Lär ligga på några årsbästalistor för 2013, om jag får gissa.

Walk The Moon "anywayican"(från Tightrope EP, 2013)
New-Wave-pop med stadig bas, keyboards, rytmiska gitarrer och falsetter.

Toro Y Moi "High Living"(från Anything In Return, 2013)
Precis som Caribou/Daphni består Toro Y Moi endast av en person: amerikanen med det serietidningsklingande namnet Chazwick Bundick. Slow-funkig indietronica, direkt från hemdatorn.

Delphic "Baiya"(från Collections, 2013)
De kommer från Manchester. De blandar synth och rock. Det låter bra.

Foxygen "San Fransisco"(från We Are the 21st Century Ambassadors Of Peace And Magic, 2013)
Åh, som jag älskar psykedelisk rock med rötterna i 60-talet. Tänk The Rolling Stones "Out of time" fast lite mer på röken.

Atoms For Peace "Judge, Jury and Executioner"(från kommande albumet Amok, 2013)
Thom Yorkes sidoprojekt tillsammans med producenten Nigel Godrich och exhibitionistiske Red Hot Chili Peppers-basisten Flea. Supergruppen döptes efter en låt från Yorkes soloalbum The Eraser. Dom låter som en låt från Yorkes soloalbum The Eraser.

Lights & Motion "Aerials"(från Reanimation, 2013)
Otroligt bra postrock från Göteborgaren Christoffer Franzén, ende medlemmen i Lights & Motion. Hjärnan stimuleras till att skapa egna små filmsekvenser.

The Phoenix Foundation "The Captain"(från kommande albumet Fandango, 2013)
Ett Nya Zeeländskt The Clientele med lite Talk Talk-produktion. Nya singeln "The Captain" har lite mer keyboardfigurer än tidigare. Blir intressant att höra i april när albumet kommer.
Lyssna på Spotify: The Bucket List Vecka 5