The Bucket List Vecka 38
Senaste två veckorna har bjudit på flera 90-talsakters återkomst: Placebo, Manic Street Preachers mfl. De får dock inte plats på listan den här gången, det får däremot lo-fi-mästarna Sebadoh och Joe Pernice som besöker sina alt-country-rötter med återupplivade Scud Mountain Boys. Tungviktarna är annars MGMT, The Weeknd, Janelle Monae, Arcade Fire, Lars Winnerbäck, Elvis Costello & The Roots och Mark Lanegan. Nya spännande namn som Fatima, Summer Camp, Curtis Fields, The Internet, Lady6 och Lucy Ward lurar där bakom. Veckan består i övrigt av en hel del soulrelaterat, indiepop med charm, alt-country, electronica och annat smått och gott.
Titta dessutom noga på omslagen den här veckan. Har det blivit en trend i att ha gräsklippare där? Tippar att det är första och sista gången du ser en på två album samtidigt, åtminstone i den här listan.
Trevlig helglyssning!
Lyssna på rara.com: The Bucket List Vecka 38
Lyssna på WiMP: The Bucket List Vecka 38
Lyssna på Spotify: The Bucket List Vecka 38
Lyssna på Spotify: The Complete Bucket List(alla låtar)
Goldfrapp "Thea"(från Tales Of Us, 2013)
Vilken helomvändning från det pastellfärgade discofluffet på 2010 års Head First! Kanske var det därför de släppte en singelsamling förra året, som markering av gränsen mellan två eror? Hur som helst fungerar det allvarsamma och sorgmodiga på Tales Of Us också.
Amason "Parachutes"(från Amason EP, 2013)
Jag missade deras spelning på Popaganda för några veckor sedan eftersom jag inte kunde närvara vid deras tidiga speltid. Men jag tar dom nästa gång. Den här härliga 60-talspastischen säger mig det.
MGMT "Alien Days"(från MGMT, 2013)
De låter mer och mer som The Flaming Lips. Dave Fridmanns fel eller förtjänst? Förtjänst, va'? Vi säger det.
Summer Camp "Pink Summer"(från Summer Camp, 2013)
Brittiska duons tonårsnaivitet håller i sig över debuten.
Delorean "Destitute Time"(från Apar, 2013)
På tisdag tar baskerna sin baleariska indiepop till Debaser Strand i Stockholm.
Jack Johnson "Washing Dishes"(från From Here To Now To You, 2013)
Surfarslackern från Hawaii är tillbaka med sitt sjätte album.
Jesse Woods "Danger In The Dancehall"(från Get Your Burdens Lifted, 2013)
Riktigt bra debut från singer/songwritern från Austin, lite lätt psychfolkig, sådär.
The Temperance Movement "Only Friend"(från The Temperance Movement, 2013)
For those about to rock, they salute you.
The Proper Ornaments "Waiting For The Summer"(från Waiting For The Summer, 2013)
Veronica Falls-gitarristen James Hoare har tillsammans med Max Claps sidoprojektet The Proper Ornaments. Sunshinepop med åskmoln hopandes på himlen á la The Clientele.
The Internet "Dont'cha"(från kommande albumet Feel Good, 2013)
Titeln på det kommande albumet är inte så mycket en titel som ett tillstånd du lär uppnå när du hör Odd Future-relaterade(Tyler, The Creator, Frank Ocean, Earl Sweatshirt mfl) duon The Internets(pojkflickiga 21-åriga sångerskan/producenten Syd Tha Kyd och OF-kollegan Matt Martians) omåttligt svängiga soul-funk.
Moat "Try And Make Sense"(från kommande albumet Moat, 2013)
Sverigebekante The Church-gitarristen Marty Willson-Piper och Weeping Willows Niko Röhlcke blev introducerade för varandra av en gemensam producentvän, och fann varandra direkt när de började spela och skriva tillsammans. Duon Moat föddes i studion Gamla Tvätteriet utanför Upplands-Väsby. Resten av världen väntar.
Lucy Ward "Velvet Sky"(från Single Flame, 2013)
Mer talangfull indiefolk från London.
Someone Still Loves You Boris Yeltsin "Young Presidents"(från Fly By Wire, 2013)
Charmigaste indiepopen från indiepopbandet med det charmigaste bandnamnet.
The Stepkids "Moving Pictures"(från Troubadour, 2013)
Psykedelisk soul som konkurrerar med Keni Burke om rättigheterna till "Rising To The Top"-takten. Flöjter inkluderade.
Danny & The Champions Of The World "Cold Cold World"(från Stay True, 2013)
Vi är många som älskade saligt insomnade Grand Drive, men vi är också många som kan glädjas åt att Danny Wilson öser på med alt-country hemifrån London.
Howe Gelb "Vortexas"(från kommande albumet The Coincidentalist, 2013)
"Välkommen till öknen" hälsar Giant Sand-motorn i första smakprovet från kommande albumet The Coincidentalist, hans första för New West Records. "Vortexas" är en duett med Will Oldham(aka Bonnie 'Prince' Billy), och på albumet gästar bl.a. M. Ward och KT Tunstall.
Holy Ghost! "Bridge And Tunnel"(från Dynamics, 2013)
Brooklyn-duon stod för 2011 års mest medryckande syntpop med en av det årets största favoriter, singeln "Hold My Breath". Äntligen mera.
Emiliana Torrini "Autumn Sun"(från Tookah, 2013)
Isländskt bräckligt och italienskt passionerat från ett och samma stämband.
Múm "When Girls Collide"(från Smilewound, 2013)
Årets intressantaste trummaskinsprogrammering. Och nu vet vi att de där gamla uppkopplingsljuden från telefonmodemen går att använda än idag.
Crystal Stilts "Sticks And Stones"(från Nature Noir, 2013)
Nya favoriterna från Brooklyn låter väldigt mycket Paisley Underground på sitt tredje album som föregicks av starka singeln "Star Crawl" som rullade under sommaren.
Henric De La Cour "Chasing Dark"(från Mandrills, 2013)
Jag var aldrig något fan av syntrockande 90-talsbandet Yvonne, men De La Cours ställning som den största av de mörkast mässande artisterna i Sverige går inte att ifrågasätta på hans andra soloalbum Mandrills.
Lars Winnerbäck "När Det Blåser Från Ditt Håll"(från Hosianna, 2013)
Medelålders svenska män i massor dånar av eufori. Va'? Har Dressmann höstrea? Nej, Lasse är tillbaka. Förresten, är det inte en liten Håkan Hellström-passning där vid 0.28?
Ladi6 "Automatic"(från Automatic, 2013)
Tror inte jag lagt märke till någon soulartist från Nya Zeeland tidigare, men Ladi6 kompenserar upp det för alla jag eventuellt bortsett från. Lyssna även in dig på den medryckande "Diamonds".
Janelle Monáe feat. Miguel "Primetime"(från The Electric Lady, 2013)
En av årets bästa R&B-duetter.
Cut Copy "Let Me Show You"(singel, 2013)
Australiensarna som fick en hit med dansanta "Take Me Over" för några år sedan är tillbaka med en ny singel som varit ute för streaming några veckor. Nu även ute hos betaltjänsterna.
Scud Mountain Boys "You're Mine"(från Do You Love The Sun, 2013)
Först var det alt-country med Scud Mountain Boys, sedan var det solig powerpop som Pernice Brothers, nu har Joe återförenat Scud Mountain Boys igen. Med den äran. Fast det är Stephen Desaulniers som sjunger på "You're Mine".
Willis Earl Beal feat. Cat Power "Coming Through"(från Nobody Knows, 2013)
När så här begåvade artister kommer fram ska världen lyssna.
Stars "Wishful"(singel, 2013)
Förra året släppte kanadensiska Broken Social Scene-relaterade Stars albumet The North, nu släpper de två outtakes från samma inspelningar.
The Royal Concept "World On Fire"(från Goldrushed, 2013)
Svenska Phoenix-kopiornas debutalbum hade sina starkaste kort i första respektive sista låten. Som när det räcker att läsa en boks första och sista kapitel och hoppa över allt däremellan. Albumet kommer inte att sätta världen i brand, möjligen att den här låten gör det.
Mark Lanegan "You Only Live Twice"(från Imitations, 2013)
Några år in i en karriär när ett coveralbum ser ut som en bra idé brukar gamarna börja cirkulera i skyn. Skönt då att någon faktiskt skrämmer iväg de där fjäderfäna och visar att idén höll. Nu ställer alla frågan: när får Mark Lanegan sjunga in ledmotivet till en Bond-film?
Trombone Shorty "Be My Lady"(från Say That To Say This, 2013)
Trombonisten Troy Andrews anlitas ofta som musiker av allt och alla, men ger också ut soulskivor i eget namn. 27-åringen från New Orleans har tillsammans med ingen mindre än Raphael Saadiq producerat Say That To Say This.
Eugene McGuinness "Montague Terrace(In Blue)"(från kommande albumet Songs From Montague Terrace – A Tribute To Scott Walker, 2013)
Ofta jämförd med Morrissey, men Liverpool-croonern från London visar att han mer än väl bär upp Scott Walker-arvet.
Arcade Fire "Reflektor"(från kommande albumet Reflektor, 2013)
Montrealseptetten har blivit ett av världens största band, och Pitchfork utsåg "Reflektor"(på vilken David Bowie är med och körar) föga förvånande till veckans nya singel förra veckan. Frågan är om de kan bli ännu större och ännu mer hyllade? Mycket troligt.
The Weeknd "Wanderlust"(från Kiss Land, 2013)
23-årige Abel Tesfaye från Toronto har levererat ett av årets vassaste och särpräglade R&B-album, med feta basgångar och böljande keyboardslingor under en röst som stundtals minner om Michael Jacksons. Om inte den danslockande "Wanderlust" blir en stor hit är något på tok med världen.
Newton Faulkner "Just Outside"(från Studio Zoo, 2013)
Ibland Bon Iver. Ibland Elliott Smith. Men hela tiden Newton Faulkner.
TGT "Weekend Love"(från Three Kings, 2013)
Triss i Neo-Soul-ess(Tyrese, Ginuwine, Tank) bedyrar sina avsikter att ta hand om alla världens kvinnor. På alla världens tänkbara sätt.
Over The Rhine "It Makes No Difference"(från Meet Me At The Edge Of The World, 2013)
Första dubbelalbumet sedan det mästerliga Ohio är ett välkommet faktum.
Collette "Worked Up"(från When The Music's Loud, 2013)
Hon har ett sound som är mer Berlin än hemstaden Chicago. Minimalistiskt, erotiskt och housigt.
Chelsea Wolfe "Destruction Makes The World Burn Brighter"(från Pain Is Beauty, 2013)
Goths just wanna have fun.
Terry Malts "Comfortably Dumb"(från Nobody Realizes This Is Nowhere, 2013)
San Francisco-bandet kategoriserar sig som "motorsågspop". Vackraste rundgången sedan Psychocandy.
Turin Brakes "We Were Here"(från kommande albumet We Were Here, 2013)
Quiet Is The New Loud-duon från Balham kommer snart med sjätte studioalbumet.
Earth, Wind & Fire "Got To Be Love"(från Now, Then & Forever, 2013)
Legenderna har förvisso tappat grundaren Maurice White, men glädjande nog har Earth, Wind & Fire gjort ett riktigt Earth, Wind & Fire-album.
Fatima "Circle"(singel, 2013)
Londonbaserade svenska R&B-sångerskan Fatima är ett namn du ska lägga på minnet. Hon har nämnts i samma andetag som Erykah Badu och "Circle" är producerad av Shafiq Husayn från hip-hop-trion Sa-Ra som samarbetat med Badu, John Legend, Jay-Z, Bilal och Dr. Dre för att nämna några. En uppvisning i hur modern och fräsch soul ska låta.
Low "Stay"(singel, 2013)
Duluth-trion framförde sin cover av Rihannas "Stay" på Pitchfork Music Festival i somras, nu har de spelat in den i studion också.
The Juan MacLean "Feel Like Movin'"(singel, 2013)
John MacLean från Rhode Island fortsätter att spotta ur sig medryckande housetronica.
Best Coast "I Don't Know How"(från kommande minialbumet Fade Away, 2013)
Eget skivbolag = fria tyglar. Nya singeln är en poplåt i två skepnader: första halvan 60-talsballad, andra halvan punkpoppig New Wave.
Body Language "The Chasing"(från Grammar, 2013)
Dansanta singeln "Lose My Head" visade vägen, nu är det upp till dig.
Curtis Fields "Opposites Attract"(singel, 2013)
Nya varianter på hur man skapar musik och blir upptäckt dyker upp i samma takt som teknik utvecklas. 25-årige Curtis Fields från Atlanta var inspirerad av Donny Hathaway, Michael Jackson och Pharrell och hade sångrösten men inte medlen att skaffa den utrustning som krävdes. Han hade dock en iPhone och tog alla tillgängliga appar till hjälp för att skapa sin musik i telefonen. Detta ledde honom slutligen till ett succéframträdande i en talangtävling i Atlanta där juryn blev helt överväldigade av hans iPhone-soul.
Jonathan Wilson "Love To Love"(från kommande albumet Fanfare, 2013)
Producent till Dawes två första album och Father John Misty, och förra året besökte han Globen som förband till Tom Petty & The Heartbreakers. Album nummer två från Laurel Canyon-fackelbäraren gästas av Crosby & Nash, Jackson Browne, Josh Tillman(Father John Misty) och Taylor Goldsmith från Dawes. Förvänta dig inget annat än 12-strängad västkustrock, som på "Love To Love".
Lisa Knapp "Shipping Song"(från Hidden Seams, 2013)
2007 utsåg Mojo debuten Wild And Undaunted till Folk Album of The Year, men det tog hela 6 år att komma med uppföljaren.
Youngblood Brass Band "Overtime"(från Pax Volumni, 2013)
New Orleans-möter-Brooklyn-sväng från 10-mannakollektivet som endast använder blås och slagverk. Lyssna även på den svängiga covern på Chaka Khans "Ain't Nobody".
Arctic Monkeys "No. 1 Party Anthem"(från AM, 2013)
Såklart att en sång om en röjarskiva ska vara en ballad.
Jimmy Webb feat. Justin Currie "You Can't Treat The Wrong Man Right"(från Still Within The Sound Of My Voice, 2013)
Låtskrivarlegenden har spelat in sina låtar i nya versioner och samlar en hel armada av mina favoritsångare som gäster: Lyle Lovett, Crosby & Nash, Carly Simon, Kris Kristofferson m.fl. Och Justin Curries eget sätt att komponera är starkt influerat av Webb, vilket hörs i den här låten som rent av kunde ha funnits med på något Del Amitri-album.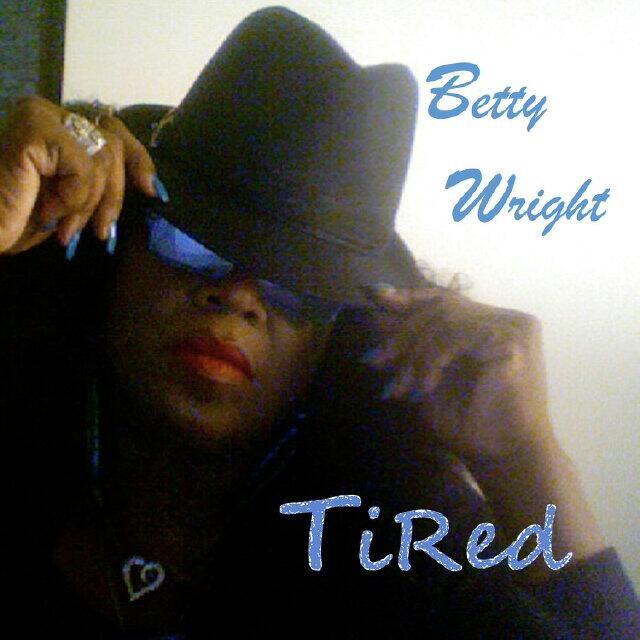 Betty Wright "Tired"(singel, 2013)
Snart 60-åriga drottningen av Miami-soul visar inga tecken på att tröttna.
Sebadoh "I Will"(från Defend Yourself, 2013)
Lou Barlow och hans lo-fi-rockande Sebadoh är tillbaka efter 14 år och låter som – The Lemonheads.
Elvis Costello & The Roots "If I Could Believe"(från Wise Up Ghost, 2013)
Bästa spåret från ett album där två storheter tar ut varandra. The Roots gör i alla fall sitt jobb och anpassar sig efter Declan. Och "If I Could Believe" är en ballad som kommer undan med hedern i behåll. Många gånger om.
65daysofstatic "Unmake The Wild Light"(från Wild Light, 2013)
Vi låter veckans lista brinna ut i höstmörkret med post-rock som virvlar runt och upp och ner likt de bruna löven i en septemberstorm.
Lyssna på rara.com: The Bucket List Vecka 38
Lyssna på WiMP: The Bucket List Vecka 38
Lyssna på Spotify: The Bucket List Vecka 38