The Bucket List Vecka 12
"25 tracks, 1 hour" säger Spotify. Okej, då kör vi! Missa för allt i världen inte att lyssna på Keaton Henson och Lady! Ska jag välja två låtar som är extra vassa så är det dom. Spellista i Spotify längst ner.
Trevlig helg!

Billy Bragg "Chasing Rainbows"(från Tooth & Nail, 2013)
Brit-country från Barkings Joe Hill.

Depeche Mode "Soothe My Soul"(från Delta Machine, 2013)
"Personal Jesus"-syssling som borde bli nästa singel.

Samling "I Slutet Av Allt"(från Annanstans, 2013)
Redan skivomslagets framsida säger vad det här är för slags skiva. Mustaschprydda herrar med proggiga popsinnen.

Jenn Grant "I've Got Your Fire"(från The Beautiful Wild, 2013)
Den kanadensiska singer-songwritern från Halifax har kopplingar till både The Heavy Blinkers och Ron Sexsmith. "I've Got Your Fire" har alla element som en radiovänlig låt skall ha: en egen röst, bra produktion och en stark, enkel refräng.

Steve Mason "Seen It All Before"(från Monkey Minds In The Devil's Time, 2013)
Interluderna kan jag vara utan, men alla "vanliga" låtar är ännu ett snäpp bättre än The Beta Band-sångarens solodebut Boys Outside. Och det säger en del. Älskar hans bruk av cymbaler, av alla ting.

Lady "Get Ready"(från Lady, 2013)
Soul av det här snittet görs inte längre. Trodde man. Terri Walker och Nicole Wray kommer från var sin sida Atlanten, och återupplivar det tidiga 70-talets klassiska Atlantic-soul. Och ska du dansa ikväll ska du göra det till "Get Ready". It's fonkeee!

Josh Rouse "This Movie's Way Too Long"(från The Happiness Waltz, 2013)
1972–Josh är tillbaka.

Nord & Syd "Björkar"(från Som En Människa, 2013)
Martin Abrahamsson från Vapnet/Sibiria har flyttat från Östersund till Stockholm. Där har han med bl.a. David Nygård från Laakso/Vapnet startat Nord & Syd med Julia Hanberg som sångerska. Hon är syster till Martin Hanberg som sjunger i Vapnet/Sibiria/Hospitalet. Hängde du med?

The Mary Onettes "Can't Stop The Aching"(från Hit The Waves, 2013)
Det är nästan så att Robert Smith borde erkänna att Jönköpingsbandet numera spöar honom på hans egen hemmaarena.

Keaton Henson "10am Gare du Nord"(från Birthdays, 2013)
Föll först för själva titeln, som London-bon förlägger en romantisk mystik till en järnvägsstation i Paris, sedan blev jag helsåld när jag hörde den fragila rösten. Som en F. Scott Fitzgerald-roman komprimerad till några minuter.

Phosphorescent "Down To Go"(från Muchacho, 2013)
Så bräckligt, så skört, så underbart. Och omslaget är härligt crazy.

Black Rebel Motorcycle Club "Lullaby"(från Specter At The Feast, 2013)
Kan vara det mest finstämda jag hört dom göra.

Inspectah Deck feat. Ghostface Killah "Savagely Attack"(från CZARFACE, 2013)
Mycket Wu-Tang Clan: förra veckan Cappadonna, nu Inspectah Deck. East Coast-hip-hop med old-school-vibbar.

Tomas Andersson Wij "Du Går Aldrig Ensam"(från Kom Ut Ikväll! Mauro Scocco 50, 2013)
En av tidernas bästa svenska kärlekslåtar, i Fruängen-tappning.

The Ocean Blue "Sad Night, Where Is Morning"?(från Ultramarine, 2013)
Många band av idag låter och vill låta som 80-talets indieband. The Ocean Blue var ett av 80-talets indieband, och låter så med hedern i behåll.

Justin Timberlake "Strawberry Bubblegum"(från The 20/20 Experience, 2013)
Han har kommit så långt att man har nästan glömt att han startade i ett pojkband. Småflummig, skarp neo-soul. Undrar dock hur många av hans ordinarie fans som jublar över att låtarna på The 20/20 Experience har en snittlängd på 7 minuter?

Popstrangers "Witches Hand"(från Antipodes, 2013)
Korsning av shoegaze och britpop från Wellington.

Colleen Green "Time In The World"(från Sock It To Me, 2013)
Hade Madonna låtit så här om hon tvingats sitta ensam och göra musik? Förmodligen inte. Men i alla fall.

The Virgins "Flashback, Memories and Dreams"(från Strike Gently, 2013)
Två namn: Talking Heads och Roxy Music. Och glatt humör.

Suede "Barriers"(från Bloodsports, 2013)
Okej, det är inte som förr. Men hur fasen skulle det kunna bli det? Och i "Barriers" låter Brett Anderson åtminstone hälften så desperat som förr.

Youth Lagoon "Mute"(från Wondrous Bughouse, 2013)
Martin Gore berättade i onsdags i en intervju med DN:s Andreas Nordström att dom här neo-psykedeliska indiepopparna från Idaho är ett av hans favoritband för tillfället. Om det har med låtens titel och ett visst skivbolag att göra låter vi vara osagt.

Mark Kozelek "Young Girls"(från Like Rats, 2013)
Kanske det bara är jag, men har det inte varit lite väl tyst om Red House Painters-sångarens senaste soloalbum?

Anna Stadling "Don't Take Your Guns To Town"(från Cash, 2013)
The Man In Black by way of Sundsvall. Och en av mina favoritlåtar.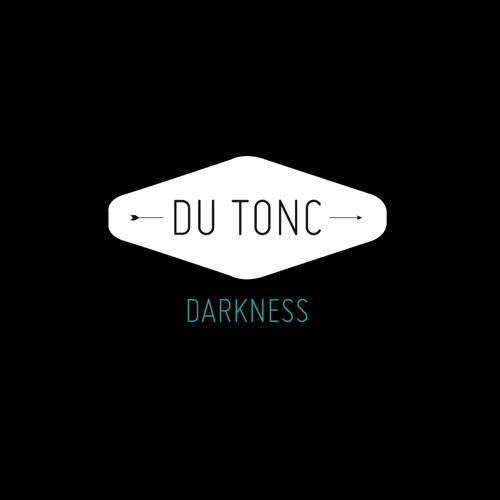 Du Tonc "Darkness"(singel, 2013)
En sån där bubblande discolåt som bara rullar och rullar i spellistan, men man inte har hjärta att ta bort för den får en att må bra.

Beatrice Eli "Violent Silence"(från It's Over EP, 2012)
Det surras både inomlands och utomlands om den här Farsta-tjejen. Tänk Lykke Li fast med mer R&B-toner. "Violent Silence" fanns med på första EP:n som släpptes i fjol, nu på väg ut i Storbritannien där intresset är enormt.
Lyssna på Spotify: The Bucket List Vecka 12