The Bucket List Vecka 44
Det börjar märkas att vi passerat peaken av nya skivsläpp nu. Efter ett intensivt september och början av oktober har senare halvan av månaden lugnat ner sig något. Givetvis är det inte slut på bra ny musik för det, utan veckans lista har en hel del fint att bjuda på. Halloween-teman lämnar vi dock därhän.
Ni som följer listorna har redan noterat att det handlar om de bästa nya låtarna, inte hitsen, men denna vecka har jag med ett par låtar som – om jag varit lite våghalsig – skulle kunna äta upp min hatt om jag hade någon om inte någon av dom blev en välförtjänt hit. Men den som lever får be, som jag brukar säga.
Håll till godo. Och ha en trevlig helg.
Lyssna på rara.com: The Bucket List Vecka 44
Lyssna på WiMP: The Bucket List Vecka 44
Lyssna på Spotify: The Bucket List Vecka 44
Lyssna på Spotify: The Complete Bucket List(alla låtar)
Arcade Fire "Joan Of Arc"(från Reflektor, 2013)
Inleds med halvminuten av vad som förefaller bli en punklåt, innan den övergår till deras kvalitetssäkrade stadiumindie med ett Glitter Band-stompigt "Rock & Roll Part 2"-dunk. Montrealbandet lever upp till de skyhöga förväntningarna som världens mest betydelsefulla band.
Daughter "Smoke"(B-sida, 2013)
B-sidan till "Youth" från If You Leave är faktiskt så stark att man undrar varför i hela friden den inte får bli en singel på egna ben. En stämningsfull, växande ballad.
Robert Glasper Experiment feat. Brandy "What Are We Doing"(från Black Radio 2, 2013)
Den jazziga R&B:ns hetaste har släppt uppföljaren till fjolårets grammybelönade Black Radio, och den här gången är fokus större på soul än på jazz, liksom fler originalkompositioner som "What Are We Doing" med mångsysslerskan Brandy vid mikrofonen. På frågan om det blir en Black Radio 3 svarade Glasper: "I'm not sure. I'm not trying to be like Rocky"…
Heavenly Beat "Lengths"(från Prominence, 2013)
Den som kan tänka sig att älska ett mer sprittande, hookfyllt The Clientele bör relativt enkelt kunna ta John Peña till sitt hjärta.
Little May "Hide"(singel, 2013)
Tre tjejer från Sydney gör folkpop med harmonier. File under: First Aid Kit, Bon Iver, Mumford & Sons
Efterfesten "Jag Vill Ha Mer"(från Sånger Från Arlanda, 2013)
Magnus "Pappa Är En Flygkapten" Johansson släppte ett album förra veckan med sitt Norrköpingsband Efterfesten.
Hot Natured feat. Róisín Murphy "Alternate State"(från Different Sides Of The Sun, 2013)
Transantlantiskt med gästspel av Molokos ljuva, omisskännliga sångröst.
Dead Gaze "Yuppies Are Flowers"(från Brain Holiday, 2013)
Varje powerrockande låt med självaktning borde ha ett Pat Benatar-riff.
Lawrence Rothman "Montauk Fling"(singel, 2013)
31-årig Los Angeles-bo som gör skruvad och smått obehaglig Alt-R&B med förvrängd sångröst, lite som omslagsbilden ser ut, slår det mig. File under: James Blake, Antony & The Johnsons.
Saint Max And The Fanatics "Ode To A Teenage Heartthrob"(från Saint Max Is Missing And The Fanatics Are Dead, 2013)
Betänk att sångaren Max Syed Tollan bara är 18 år. Debutalbumet från skotten och hans fanatiker sprudlar av The Libertines, Madness, Orange Juice, Dexys Midnight Runners och The B-52's. För att nämna några fler än några.
Parov Stelar Feat. Marvin Gaye "Keep On Dancing"(från The Art Of Sampling, 2013)
Electroswingens skapare, österrikaren Marcus Füreder, har gett ut en samling med låtar från senaste 10 åren. En ny låt fick också plats, en sanslöst svängig sak som samplar Marvin Gayes röst från "Got To Give It Up, Part 1", ni vet den som Robin Thicke anklagades ha plagierat med "Blurred Lines".
Kwes. "36"(från Ilp., 2013)
Svängigast på en lågmäld och James Blake-brusig skiva.
Saint Rich "Crying From The Home"(från Beyond The Drone, 2013)
Mitt intresse för Saint Rich väcktes i somras av riffiga singeln "Officer". Bandet föddes en dag när Delicate Steve(alias Steve Marion) skulle repa med sitt band hemma hos sig ute på vischan i norra New Jersey. När en storm satte käppar i hjulen för alla i hans band förutom gitarristen Christian Peslak började de båda repa och skriva nya låtar, och ur detta föddes alltså nya 70-talsrockande Saint Rich, som för övrigt ska turnera med likasinnade Dr. Dog.
The Tarantula Waltz feat. Idiot Wind "Full Moon Twenty-Four-Seven"(singel, 2013)
Marcus Svensson har skrivit en hyllning till nyligen bortgångne Jason Molina(Songs: Ohia, Magnolia Electric Co.) och tillsammans med Amanda Hollingby Matsson spelat in ett känslosamt framförande.
Rae & Christian feat. Ed Harcourt "The Ballad Of Roza Shanina"(från Mercury Rising, 2013)
Så brett spektra som brittiska producenterna Mark Rae och Steve Christian har kanske många har, men få lyckas skapa så här varierad musik på en så hög nivå. De vandrar fritt mellan folktronica över hip-hop till house. Här med Sverigeaktuelle Ed Harcourt.
The Growlers "Tell It How It Is"(från Not. Psych!, 2013)
Ett av mina nya favoritband och nutidens fackelbärare för 60-talets swampiga Nuggets-rock.
London Grammar "Darling Are You Gonna Leave Me"(från If You Wait, 2013)
En av höstens mest emotsedda debuter #1.
Josh Berwanger "Baby Loses Her Mind"(från Strange Stains, 2013)
Tveklöst en av årets bästa powerpopsånger. Kansasbon Berwanger är dessutom polare med Matt Pryor i The New Amsterdams som sorgligt nog lade ner tidigare i år.
Lorde "Team"(från Pure Heroine, 2013)
En av höstens mest emotsedda debuter #2.
Yellerkin "Solar Laws"(singel, 2013)
Silver Soundz beskrev "Solar Laws", Brooklynbon Adrian Galvins första singel, så här härom veckan: "Imagine Animal Collective, Sufjan Stevens and The Shins all rolled into one song." och fortsatte: "It's an insanely catchy track…"
Pendentif "Embrasse Moi"(från Mafia Douce, 2013)
Popkvintetten från Bourdeaux, bestående av fyra killar bakom sångerskan Cindy, har nyligen släppt sitt första album av sommarpop, väglett av singeln "Embrasse Moi".
The Black Hollies "Unless It's My Imagination"(från Somewhere Between Here And Nowhere, 2013)
Varför ett neopsykedeliaband från Jersey har Stockholms Stadshus på omslaget övergår mitt förstånd. Kanske är det för att vi ska förstå att vi hellre ska lyssna på dom än på Ebbots nya konstellation The New Alchemy?
Andrew Ripp "Falling For The Beat"(från Won't Let Go, 2013)
Veckans största hitvarning alla kategorier.
Buchanan "Par Avion"(från Human Spring, 2013)
Egentligen borde den här skamlöst melodiösa singeln från Melbournes Josh Simons ha varit veckans hitvarning redan i juli när den släpptes, men jag har liksom inte fått fingrarna ur i väntan på att albumet skulle bli tillgängligt att streama. Skit samma, nu fångar vi upp den här och gör den till den stora favorit den förtjänar att vara.
Feed Me feat. YADi "Ophelia"(från Calamari Tuesday, 2013)
Dansvänlig London-house med gästspel från den allt populärare brittisk-algeriska sångerskan YADi som nyligen turnerat med Damon Albarns Africa Express-projekt. House, reggae, dubstep, disco; alla är de ingredienser som står i skafferiet.
Moonface "Black Is Back In Style"(från Julia With Blue Jeans On, 2013)
En-man-och-hans-flygel-albumet is back in style.
Los Campesinos! "What Death Leaves Behind"(från No Blues, 2013)
Femte studioalbumet från Cardiff-familjen Campesinos.
Widowspeak "Smoke And Mirrors"(från The Swamps, 2013)
Förra året tipsade jag om folkpsykedelia-duonfrån nordvästra USA och deras album Almanac. Nu tipsar jag om den här från nya EP:n The Swamps, bara utifall ni skulle ha glömt.
Brett Dennen "Don't Mess With Karma"(från Smoke And Mirrors, 2013)
Och bara för att ha en röd tråd någonstans slänger vi in en finfin singer/songwriter vars nya mjukt guppande album heter likadant som låten här ovan.
Active Child feat. Ellie Goulding "Silhouette"(från Rapor EP, 2013)
Pat Grossi och Ellie Goulding(som spelade in Grossis "Hanging On" och inkluderade den på fjolårets Halcyon) sattes till världen för att sjunga tillsammans. Jag är övertygad.
Best Coast "I Wanna Know"(från Fade Away, 2013)
Första releasen från Bethany Cosentinos egna skivbolag är förstås en EP med Best Coast. Nästan retfullt hur enkelt dom komponerar en popsång i gulddivisionen.
Diane Coffee "Never Lonely"(från My Friend Fish, 2013)
Foxygen är ett minne blott och vi hörde Jonathan Rados solodebut i somras. Trummisen och deltids-Foxygen-medlemmen Shaun Fleming har nu också släppt nytt med sitt projekt Diane Coffee i samma retropopstil.
Dillon Francis feat. Totally Enormous Extinct Dinosaurs "Without You"(singel, 2013)
Ett smörgåsbord av housiga basgångar, pumpande beats, finstämd sång och allt däremellan.
Those Darlins "She Blows"(från Blur The Line, 2013)
När indiepopparna i Those Darlins skulle skapa lite surr kring sitt kommande album Blur The Line i somras spände de upp en stor vepa föreställande omslaget på fasaden till en av stadens skivaffärer. Mycket riktigt nappade Fox News och rapporterade om spekulationer bland lokalbefolkningen. Många i det präktiga USA reagerade starkt för hur deras barn kunde ta skada av blotta åsynen av omslaget, medan de flesta menade att det var löjligt och hänvisade till dubbelmoralen i att man kan visa mord på TV men inte fyra musikers nakna rumpor. Gissa vilken sida jag står på.
David Rotheray "Pearl's Song"(från Answer Ballads, 2013)
Gitarristen och Paul Heatons låtskrivarpartner i The Beautiful South har släppt ett album som han kallar Answer Ballads, vilket är precis vad det är: svarslåtar till en rad kända hits som Dolly Partons "Jolene", The Polices "Roxanne" och Rod Stewarts "Maggie May" för att nämna några. "Pearl's Song" syftar på Elkie Brooks hit från 1977, "Pearl's A Singer". Briljant nog inleds låten med den ironiska textraden "Most of what follows is true…". Inte bara en fantastiskt klyftig idé, utan också utfört med klassiskt låtskrivande i grunden. Att ingen annan kommit på det här förut.
Black Milk feat. Mel "Interpret Sabotage"(från No Poison No Parade, 2013)
Oerhört uppfriskande med hip-hop som inte går i fjärdedels-, åttondels- eller sextondelstakt.
Bradd Marquis "Sleeping With Myself"(från Thank You, 2013)
Soulsångaren från New York har tagit steget från att sjunga lite för många ballader till att vara riktigt svängig.
Safia "Listen To Soul, Listen To Blues"(singel, 2013)
Trion från Canberra är kardinalexemplet på att EDM inte behöver vara isande kylslagna syntar, hårda beats och stel sång. Titeln säger precis allt om den här ljuva falsettballaden.
White Denim "At Night In Dreams"(från Corsicana Lemonade, 2013)
Lynyrd Skynyrd och T. Rex samlas i Austin, Texas för att testa Deep Purple-riff. Med Jeff Tweedy i producentstolen.
Brandy Clark "Take A Little Pill"(från 12 Stories, 2013)
Inget lyckopiller, men väl bitterljuvt vemod från singer/songwritern som skivdebuterar som 36-åring. Hon har dock haft åtskilliga sånger inspelade av andra countryartister, men de 12 berättelserna som utgör 12 Stories tros ha förblivit orörda av andra på grund av dess mörka och ibland provokativa texter. Ett bra beslut att hon spelade in dom själv istället.
George Maple "Fixed"(singel, 2013)
Londonbaserad australiensisk sångerska för den som inte kan vänta på något nytt från Jessie Ware.
Lost In The Trees "Lady In White"(från kommande albumet Past Life, 2014)
Ett av 2012 års bästa album var A Church That Fits Our Needs, som var sångaren Ari Pickers uppgörelse med eftermälet till hans mors självmord. Bandet är tillbaka med uppföljaren i februari nästa år, men redan nu har två låtar släppts som försmak.
Jungle "Lucky I Got What I Want"(från The Heat EP, 2013)
Londonduons senaste släpp som också ingår i debut-EP:n The Heat är i samma skola som "Platoon", en låt jag tipsat om tidigare i år. Mytiskt och silkeslent med dubbla sångspår i åtskilda oktaver, en samplad pianoloop och smäktande syntar över väl avvägda och skygga beats.
Polly Scattergood "Disco Damaged Kid"(från Arrows, 2013)
Arrows är producerad av Ken Thomas som även arbetat med M83, och tveklöst har han gett den 27-åriga folksångerskan ett mer elektroniskt yttre. Den danspoppiga "Disco Damaged Kid" kunde med lätthet ha ingått på Goldfrapps Head First.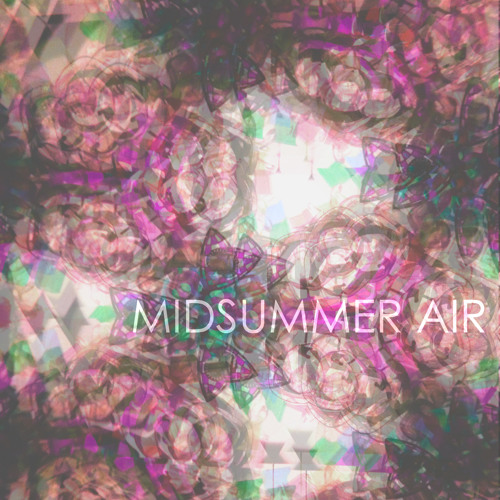 Georgian Waters "Midsummer Air"(singel, 2013)
Stockholmskvartetten Georgian Waters fortsätter släppa två låtar åt gången. Efter att tidigare ha lutat mer eller mindre konsekvent åt drömpop tar de fram Stone Roses-influenserna och får till något som närmast kan beskrivas som 4AD-pop med de där rena, ljusa och ringande gitarrerna som lät så fantastiskt 1984. Ni vet vilka jag pratar om. Skimrande bra.
The New Man "Endless Cold Nights"(från The Fathomless & The Infinite, 2013)
Olle Nyman tröttnade på att vara singer/songwriter i eget namn, och startade istället bandet The New Man tillsammans med några medlemmar ur Mattias Alkbergs Begravning. Resultatet blev 60-talsinfluerad pop med vibbar av Nicolai Dunger.
Lyssna på rara.com: The Bucket List Vecka 44
Lyssna på WiMP: The Bucket List Vecka 44
Lyssna på Spotify: The Bucket List Vecka 44