The Bucket List Vecka 22
Efter ett välbehövligt uppehåll förra veckan(för både er och mig) är listan nu tillbaka, på en lördag denna gång eftersom veckan har varit minst sagt körig. Men lite fräsch musik måste vi ha, så här har ni!
Attic Lights "Don't You"(från Super De Luxe, 2013)
Skotsk pop av super de luxe-klass, producerad av Teenage Fanclubs trummis Francis MacDonald, vilket ger en fingervisning. Den som lyssnat på The Pearlfishers och Aberfeldy har också väldigt mycket att hämta här. Superduperpop! Hör bara i andra versen hur Kev Sherry sjunger textraden "She is the one who is driving me lay-hay-hazy…" så fattar du.
The National "Don't Swallow The Cap"(från Trouble Will Find Me, 2013)
Häromdagen besökte bandet David Letterman och framförde den här. Framgångssagan efter många års slit är och förblir monumental.
Adult. "Tonight, We Fall"(från The Way Things Fall, 2013)
Förstår inte varför folk ska envisas med The Knife. Adult. är fasen så mycket bättre.
Candace Bellamy "Sweet Sweet Soul"(från In My Lane, 2013)
Svårt att inte falla för Bellamys Aretha Franklin-inspirerade soul, särskilt i den nostalgiska "Sweet Sweet Soul" som tillbakablickar mot hennes egen barndom och soulmusikens traditioner. Hon är dessutom läkare på heltid, inte sångerska. Starka traditioner, som sagt.
Sam Amidon "Short Life"(från Bright Sunny South, 2013)
Gift med Beth Orton, influerad av Nick Drake.
Kisses "The Hardest Part"(från Kids In L.A., 2013)
Som Kisses-singeln "Funny Heartbeat" gjorde att jag suktade efter något nytt från Cut Copy. Nu orkar jag vänta lite till när deras album kommit.
Classixx "Holding On"(singel, 2013)
När Daft Punk börjat göra retro-disco måste någon hålla i nu-disco-facklan.
Vampire Weekend "Ya Hey"(från Modern Vampires Of The City, 2013)
Bästa låten från deras superstarka tredje album. "Ett typexempel på hur Vampire Weekend inte drar sig för att ta sig an stora ämnen som religiös fanatism, men samtidigt har distans nog att bygga hooken kring avväpnande smurfsång" skrev jag i min recension för ett par veckor sedan.
Camera Obscura "Do It Again"(från kommande albumet Desire Lines, 2013)
Nya albumet är fantastiskt, varenda låt.
Alex Bleeker & The Freaks "Step Right Up(Pour Yourself Some Wine)"(från How Far Away, 2013)
Real Estate fortsätter att leverera spin-off-band med klass. Först Ducktails, nu Alex Bleeker & The Freaks.
Stooshe "Black Heart"(från London With The Lights On, 2013)
Tjejerna i Londontrion Stooshe blandar retrosoul med hip-hop och en egen variant av R&B. "Black Heart" kom ut redan förra sommaren, men den håller även ett år senare när debutalbumet kommit.
Paper Aeroplanes "Palm Of Your Hand"(från Little Letters, 2013)
Walesiska Paper Aeroplanes är ett av de mest lovande folkpopbanden just nu.
Kite "Dance Again"(från V, 2013)
Svenska syntpopduon Kite består av Christian Berg och Nicklas Stenemo(från Melody Club). "Dance Again" är ett stycke keltisk syntfolkvisa med överväldigande bas och trummor.
Glasvegas "I'd Rather Be Dead(Than Be With You)"(från kommande albumet Later…When The TV Turns To Static, 2013)
James Allans röst river fortfarande upp känslostormar hos de hjärtekrossade.
The Cat Empire "Still Young"(från Steal The Light, 2013)
När man lyssnar på Melbournebandet The Cat Empire kan det vara svårt att veta vad tusan man hör. Är det Ska? New Wave? Latinopop? Indie? Soul? Rock? En sak är klar: det är inte tråkigt i alla fall.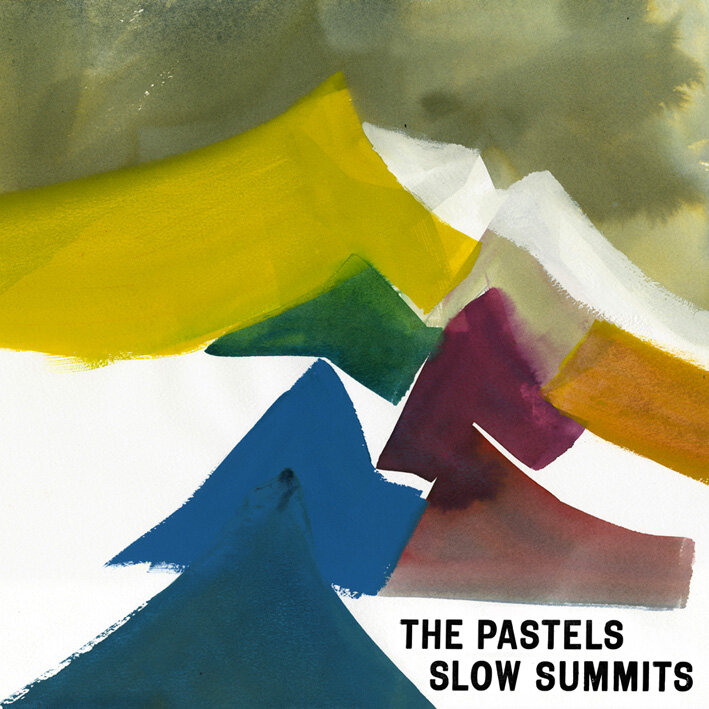 The Pastels "Kicking Leaves"(från Slow Summits, 2013)
Bästa låten från nya albumet, det första på 16 år. Läs min recension här.
Kid Cudi "Cold Blooded"(från Indicud, 2013)
På ett album som gästas av alla från Father John Misty via Michael Bolton till RZA och A$AP Rocky är det den P-funkiga "Cold Blooded" som lyser starkast.
Crystal Fighters "L.A. Calling"(från Cave Rave, 2013)
Baskien är mest förknippat med militanta motståndsrörelser, men här ska du få något därifrån som du inte kan motstå: briljant indiepop.
X Ambassadors "Love Songs Drug Songs"(från Love Songs Drug Songs, 2013)
Brooklyns alt-rock-ambassadörer blandar en radda med stilar, allt stabilt ståendes på starka rytmer.
Say Hi "Love Love Love"(från Free Samples[Music From The Film], 2013)
Seattlemusikern Eric Elbogen har, förutom att han är basist i Telekinesis, även sitt egna projekt Say Hi. Han har nu gjort filmmusiken till Free Samples där bl.a. Jesse Eisenberg och Tippi Hedren medverkar, varifrån den sprittande kärleksglada "Love Love Love" är hämtad.
Ski Lodge "Just To Be Like You"(singel, 2013)
Ännu ett stycke bra musik från Brooklyn, och i runda slängar 2 av 3 texter om "Just To Be Like You" innehåller ordet "jangle". Eftersom jag tycker det låter som The Smiths inspelade i Malmös Tambourine Studios passar det extra bra att sångaren Andrew heter Marr i efternamn.
3rd Eye Girl feat. Prince "Fixurlifeup"(singel, 2013)
Hur bredbent får en människa stå egentligen? Det är nog lika bra att inte förvänta sig något annat än en rockplatta härnäst från lillkillen från Minneapolis. Ryktet säger att titeln blir Plectrum Electrum, men det är inte bekräftat, ej heller något releasedatum.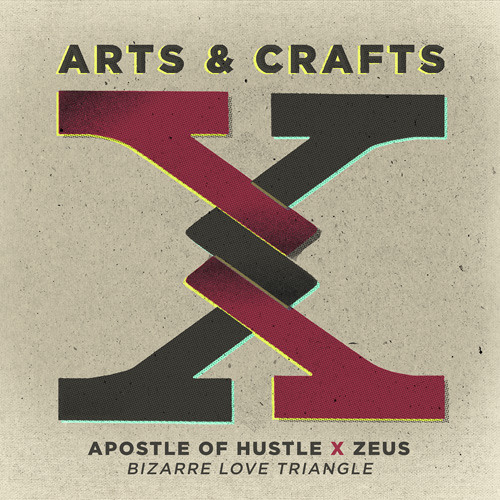 Apostle Of Hustle X Zeus "Bizarre Love Triangle"(från Arts & Crafts: X, 2013)
Kanadensiska skivbolaget Arts & Crafts är kraftigt centrerat kring Broken Social Scene och alla dess medlemmars olika konstellationer. För att fira bolagets 10-åriga existens samlades deras artister för samarbeten på en samlingsskiva. Apostle Of Hustle tog sig tillsammans med Zeus an New Orders "Bizarre Love Triangle" och gjorde en intressant version.
Bomb The Bass "Wandering Star"(singel, 2013)
Tim Simenon var en av pionjärerna bakom sena åttiotalets samplingbaserade brittiska åttiotalsmusik, nu tillbaka med en trip-hop-singel stadigt ståendes på DJ Shadow-beats.
Lyssna på Spotify: The Bucket List Vecka 22