The Bucket List Vecka 36
Dundrar in 56 låtar på ett bräde. Några svenska spännande nykomlingar, några tunga R&B-namn, ett par tårdrypande countryspår, Paul McCartney, psychrock, garagesoul, indiedisco m.m. Dessutom indiefantomer som Babyshambles och Franz Ferdinand. Kolla även in Timbuktus barnvisa till nya Alfons Åberg-filmen.
Lyssna på rara.com: The Bucket List Vecka 36
Lyssna på WiMP: The Bucket List Vecka 36
Lyssna på Spotify: The Bucket List Vecka 36
Lyssna på Spotify: The Complete Bucket List(alla låtar)
Capital Cities "Origami"(från In A Tidal Wave Of Mystery, 2013)
Det intressanta med indiediscoduon från Los Angeles är deras hit "Safe And Sound", som släpptes redan 2011 men blev listetta i Tyskland i år efter att ha spelats i en reklamfilm för Vodafone. Därefter hakade USA på, varpå den exploderade överallt. Snacka om lång stubin.
Paul McCartney "New"(från kommande albumet New, 2013)
Sir Paul återvänder till "Penny Lane".
King Khan And The Shrines "Yes I Can't"(från Idle No More, 2013)
Singeln "Born To Die" har rullat hårt här, och den här 60-talsrotade garagesoulen är ett fullständigt måste.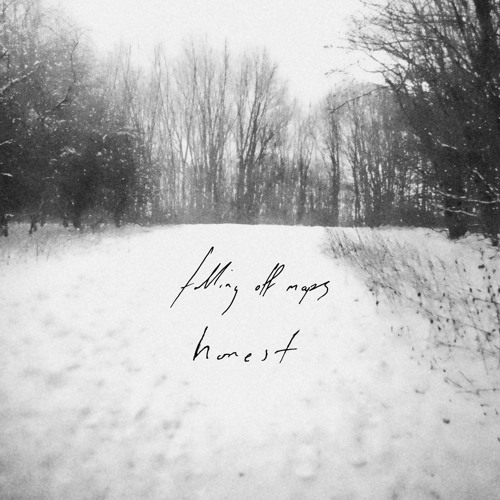 Falling Off Maps "Honest"(singel, 2013)
"Paranoid Android"-vibbar, någon?
King Krule "Border Line"(från 6 Feet Beneath The Moon, 2013)
Årets mest hyllade hittills.
David Urwitz "Jag Ångrar Ingenting"(från En Gång I Världen, 2013)
Den svenska singer/songwriter-traditionen är fortfarande stark, särskilt i Trollhättan.
The 1975 "Girls"(från The 1975, 2013)
"Största delen ägnar sig bandet åt småelektronisk soulpop i fusion med indiepop, och låter faktiskt ibland som att de råkat befinna sig på soundtracket till Min Fru Är En Utomjording eller valfri B-film från 1988." skrev jag i min recension härom dagen.
Patterson Hood "Hate This Town"(från Songs For Slim, 2013)
Ännu en sång från välgörenhetsprojektet för den strokedrabbade The Replacements-gitarristen, denna gång framförd av Patterson Hood från Drive-By Truckers.
Kidnap Kid feat. LOTTI "Thin Lines"(singel, 2013)
Matt Shelton, en DJ från elektronicans hemstad Sheffield, hade inte ens gått färdigt universitetet när han fick en hit 2012 med "Vehl". Han lär inte behöva plugga mer om han fortsätter göra så här dansvänliga soulhouselåtar.
Lucky Bones "Baby Please Don't Pull Me Down"(från Someone's Son, 2013)
Femmannaband från Dublin med smak för amerikansk mainstreamrock á la The Wallflowers, fast utan att vara dåliga kopior. Dessutom har de fått fina recensioner. Sångaren Eamonn O'Connors röst påminner faktiskt lite om Robert Plant.
Emil Jensen med Klara Söderberg "Radioaktivitet"(från kommande albumet I Det Nya Landet, 2013)
First Aid Kit är överallt nu, så varför inte också på en singel med hyllade Emil Jensen. "Radioaktivitet" finns även i en akustisk version.
Patrick Baker "This Love(Higher)"(singel, 2013)
I våras föll alla som råkade höra honom pladask för "Get 2 Know U", en rejäl pastisch på Whitney Houstons "How Will I Know". Alla ljud som omger Nashvillesångaren skriker 80-tal, och jag älskar det. "This Love(Higher)", med sin New Jack Swing-rytm, började ljuda redan före sommaren, men finns först nu att streama nära oss.
Yuck "Middle Sea"(från kommande albumet Glow & Behold, 2013)
Första albumet utan sångaren Daniel Blumberg.
Running Red Lights "Mulberry Love"(från There's A Bluebird In My Heart, 2013)
Folkpopkvartet från Toronto som räknar Fleetwood Mac, Of Monsters And Men och Tingsek(!) bland influenserna.
Forest Fire "Yellow Roses"(från Screens, 2013)
Folkrock med lätta drag av solskenspop och psykedelia.
Black Joe Lewis "The Hipster"(från Electric Slave, 2013)
Det blir mer The Sonics och mindre James Brown för varje album. Ett jävla ös, vill säga.
Timbuktu "Inte Stor Nog"(från filmen Hokus Pokus Alfons Åberg, 2013)
Kan bara inte undanhålla er den här charmiga barnvisan som Jason Diakité tillsammans med Måns Asplund spelat in till nya filmen om Alfons Åberg.
The Avett Brothers "Another Is Waiting"(från kommande albumet Magpie And The Dandelion, 2013)
Senaste årens stora alt-country-folkfavoriter är tillbaka. Nytt album i oktober.
Tandem Sky Vs Tiger Stripes "Solid Air"(singel, 2013)
Magnus och Micke i Tandem Sky fortsätter att hylla sina hjältar. Den här gången med en electrocover på John Martyns hyllning till sin nedstämde vän Nick Drake.
Robbie Fulks "Sometimes The Grass Is Really Greener"(från Gone Away Backward, 2013)
Alt-country-trubaduren sneglar mot bluegrass på nya albumet, inte minst i den här, vars titel samtidigt är en patenterad Fulks-ordlek.
Lydia Baylis "Mirrors"(från kommande albumet A Darker Trace, 2013)
Trip-hop-pop på den 23-åriga walesiskans debutsingel, vilket inte är så konstigt med tanke på att ett par av hennes musiker och låtskrivarpartners även spelat med Dido.
Rain Perry "Get In The Car"(från Men, 2013)
Kaliforniska singer/songwritern Rain Perry har kommit med ett starkt album, hennes fjärde.
Barrence Whitfield & The Savages "Hey Little Girl"(från Savage Soul, 2013)
Savage soul var ordet.
Kajsa Grytt "Du Ler, Du Dör"(singel, 2013)
Nytt från struliga tanten, producerat av Jari Haapalainen som spelar alla instrument.
John Legend feat. Seal "We Loved It"(från Love In The Future, 2013)
Seal!
Vista Chino "As You Wish"(från Peace, 2013)
Stor höst för stonergrungen. Ikväll Soundgarden på besök, om en dryg månad kommer Kyuss-avkomman Vista Chino.
MØ feat Diplo "XXX 88″(singel, 2013)
I februari hade jag med "Glass" i The Bucket List Vecka 6. Nu har danska stjärnskottet samarbetat med amerikanske producenten Diplo på nya singeln.
Leppen "Här Och Nu"(från En Låt Om Året, 2013)
En gång keyboardist i Nina Ramsbys Grand Tone Music, därefter videoregissör och fotograf, numera också soloartist. Långtidsprojektet som nu utgör debutalbumet är fullt av finstämd electrosoul.
Volcano Choir "Alaskans"(från Repave, 2013)
Bon Iver verkar vara ett minne blott, men Justin Vernon saknar aldrig sysselsättning.
I See Hawks In L.A. "Yesterday's Coffee"(från Mystery Drug, 2013)
Veterancountry, men inte gubbcountry.
Flaamingos "She's Never Satisfied"(från Flaamingos, 2013)
Indiebandet från L.A. har hyllats av PSL-bloggen här hemma, och fler och fler börjar upptäcka deras Velvet Underground/Joy Division-rock.
Raheem DeVaughn "Cry Baby"(från A Place Called Love Land, 2013)
Smörig soul utan att vara smörig.
Temples "Keep In The Dark"(singel, 2013)
Psych-rockarna från Kettering är tillbaka med en ny singel.
Stephen Kellogg "Good Red Wine"(från Blunderstone Rookery, 2013)
Singer/songwritern från Massachusetts blir bättre med åren som ett gott rött vin.
La Yegros "Trocitos De Madera"(från Viene De Mi, 2013)
Mariana Yegros bor i Buenos Aires, men härstammar från regnskogarna när den brasilianska gränsen. Något hon tar med sig i sin speciella sydamerikanska variant av soul. I somras gästade hon Way Out West.
Edward Sharpe & The Magnetic Zeros "Please!"(från Edward Sharpe & The Magnetic Zeros, 2013)
Hetaste flumhippiegospeln just nu.
Jack Moy & Glöden "Hold Your Head Up – 2013 Edition"(singel, 2013)
Väsbytrion är kraftigt på gång nu, och uppträdde i SVT:s Sommarkväll i somras. Läs min intervju med sångaren här.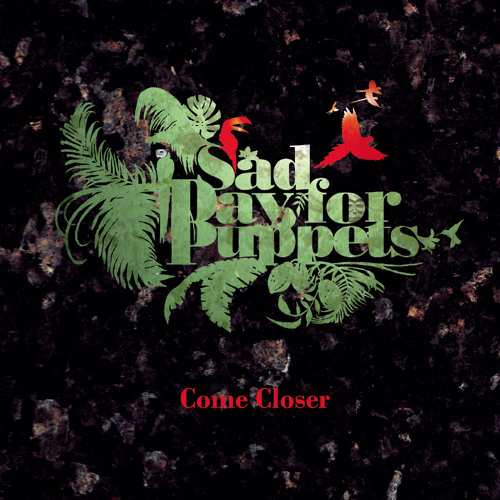 Say Day For Puppets "Human Heart"(från Come Closer, 2013)
Blackebergs finest fick en 4:a i betyg av mig för senaste albumet.
Richard Buckner "Go"(från Surrounded, 2013)
Buckner var med senast i The Bucket List Vecka 30 med "When You Tell Me How It Is". Fick en 5:a i DN av Po Tidholm.
Hey Champ "On Holiday"(singel, 2013)
Housediscoduon från Chicago upptäcktes av rapparen Lupe Fiasco som lät dem öppna för honom på en turné. Komplett med Madonna-betoning på ordet "holiday".
Dent May "It Takes A Long Time"(från Warm Blanket, 2013)
Det närmaste vi kommer Brian Wilsons glansdagar i nuläget.
Le Garde "Chaos"(singel, 2013)
Om du har fått nog av Daft Punks "Get Lucky" men ändå inte kan få nog kan du dansa vidare med svenska Le Garde.
Ethan Ash "Haven't Got  There Yet"(singel, 2013)
Från Cambridge, men med ett sound som för tankarna till 70-talets amerikanska, blåögda soul.
Goldie Lookin Chain "It's The Chain"(från Kings Of Caerleon, 2013)
Har normalt sett svårt för humorband, exempelvis Tenacious D som "alla" gillar. Men walesarna i Goldie Lookin Chain har lyckats så bra med sina samplingar i "It's The Chain" att den blir oemotståndlig.
Franz Ferdinand "Stand On The Horizon"(från Right Thoughs, Right Words, Right Action, 2013)
Låter nästan som om Edwyn Collins är med på det här albumspåret.
Generalerna "Kvartifem"(singel, 2013)
Du kan ringa mig kvartifem om du inte förstår att du måste lägga Örebro-bandet på minnet. Gå även och se dem live, med energiske sångaren Björn Wallgren som officiell Duracell-kanin. Läs mer om dem här.
Zero 7 feat. Tom Leonard "Don't Call It Love"(B-sida, 2013)
Sam och Henry i Londons downtempo-duo Zero 7 har släppt sin första singel på fyra år, och B-sidan är allra intressantast. Själfull slowdisco med svepande basgång och känslosam sång från den okände Los Angeles-bon Tom Leonard.
Babyshambles "Maybelline"(från Sequel To The Prequel, 2013)
På sedvanligt Doherty-manér klev dom upp på scen 1,5 timma försenade vid releasefesten i London-förorten Brixton, eftersom frontmannen inte anlände i tid. Enligt NME började fansen bua och en hel del droppade av innan bandet spelat. Vissa ränder går aldrig ur, men vilken comeback!
Jonathan Rado "Faces"(från Law And Order, 2013)
För ett par månader sedan tipsade jag om att Jonathan Rado från numera nedlagda Foxygen gjort ett soloalbum. Nu är det ute, så nu kan du njuta av 60-talspsykedelia som den en gång lät. Och som den låter.
Ski Lodge "Anything To Hurt You"(från Big Heart, 2013)
Låtens ryggrad: "Just Can't Get Enough"-riffet på gitarr. Och det funkar.
Toni Braxton & Babyface "Hurt You"(från kommande albumet Love, Marriage & Divorce, 2013)
Ett helt duettalbum är på gång, och här är första singeln.
Tamar Braxton "Stay And Fight"(från Love And War, 2013)
Klart lillsyrran också måste få vara med, nu när hennes album kommit ut.
Little Green Cars "Harper Lee"(från Absolute Zero, 2013)
Irländarnas album har varit ute ett tag nu, men inte fått upp farten riktigt. Hoppas det blir så nu när det finns för streaming. Singeln "The John Wayne" kom redan i november i fjol, och kulturreferenserna fortsätter med senaste singeln "Harper Lee", döpt efter författaren till romanklassikern Dödssynden. Den här veckans mest trallvänliga stämsångsrefräng.
Reckless Kelly "Didn't Mean To Break Your Heart"(från Long Night Moon, 2013)
Varje Alt-Country-låt med självaktning borde innehålla hjärtekross i någon form.
Momus "Song Of Norway"(från Bambi, 2013)
Förra listan hade vi med Justin Currie. Denna lista har vi med hans kusin, skotske experimentalisten Nick Currie, som också kommit med ett nytt, hemmainspelat album under sitt alias Momus. Numera bosatt i Japan rönte han stor uppmärksamhet genom att spela in och släppa en cover på David Bowies comebacksingel "Where Are We Now?" efter endast 9,5 timmar!
Lumerians "High Frontier"(från The High Frontier, 2013)
Psykedeliskt, krautigt och spejsigt från San Francisco. Aber natürlich.
Lyssna på rara.com: The Bucket List Vecka 36
Lyssna på WiMP: The Bucket List Vecka 36
Lyssna på Spotify: The Bucket List Vecka 36