The Bucket List Vecka 30
Ett gäng intressanta nya singlar från I Break Horses, Elvis Costello & The Roots, of Montreal, Over The Rhine, We Are Scientists och Glasvegas. Lägg till det drömpop, country, folktronica, soul och reggae. Plus en hel del indiepop!
Lyssna på rara.com: The Bucket List Vecka 30
Lyssna på Spotify: The Bucket List Vecka 30
Lyssna på Spotify: The Complete Bucket List(alla låtar)
I Break Horses "Denial"(singel, 2013)
Drömpopen i nya singeln från Stockholmsduon är rena popdrömmen.
Elvis Costello & The Roots "Walk Us Uptown"(från kommande albumet Wise Up Ghost, 2013)
Årets intressantaste samarbete blir inte mindre intressant när man hör första låten som släpptes i måndags. Dyker Declan MacManus upp som gubben i lådan när The Roots spelar på Way Out West?
Poplöst "Vita Snittet"(singel, 2013)
Den som saknat hur svensk indie lät på 90-talet behöver inte längre sörja.
Alela Diane "About Farewell"(från About Farewell, 2013)
Portland-folksångerskans fjärde album är djupt präglat av skilsmässan från gitarristen Tom Bevitori, och känslorna ligger blottlagda utanpå henne i det sorgliga titelspåret.
Dr. Dog "The Truth"(från kommande albumet B-Room, 2013)
Philadelphias mest skruvade neo-psykedeliaband kan bli lite för flamsiga för sitt eget bästa, men nya singeln är en strålande soulballad.
B. Thompson "All Night Long"(från Evolution, 2013)
Han är kusin till bröderna Troutman i legendariska funkbandet Zapp, och blandar själv deras elektroniska funk med dagens neo-soul till rejält dansant sväng.
Brendan Benson "Red, White And Blues"(singel, 2013)
Popsnidaren och The Raconteurs-gitarristen från Detroit fortsätter att släppa strölåtar, nästan månatligen.
Johnny Borrell "Pan-European Supermodel Song(Oh! Gina)"(från Borrell 1, 2013)
Jag var aldrig något fan av hans hajpade Razorlight, men är det 10-talets brittiska Randy Newman vi hör?
Air Marshal Landing "Me And My Friends"(från You Used To Be Me, 2013)
Kanadensisk poptrio med stort P3 inskrivet i pannorna.
Pawws "Slow Love"(singel, 2013)
Lucy Taylor från London gjorde sitt livs första livespelning i tisdags, en vecka efter att hennes livs första singel "Time To Say Goodbye" kom ut. B-sidan "Slow Love" lade hon ut för streaming redan för över ett halvår sedan, men eftersom den inte blivit den världshit den borde ha blivit tar vi den så alla förstår vad ni missat. Electropoprefrängen som Robyn glömde i fjol på Body Talk-trilogin.
yOya "I'll Be The Fire"(från Go North EP, 2013)
Folktronicaduo från L.A. Och ja, små bokstäver med det stora o:et är sättet på vilket de vill stava namnet.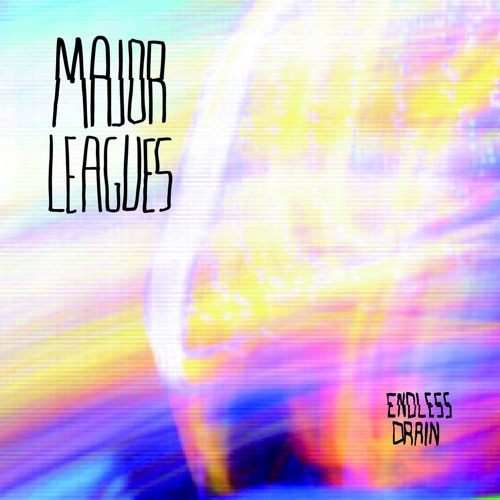 Major Leagues "Endless Drain"(singel, 2013)
Solskenspop #1.
Beach Vacation "Washington Weather"(från Maritime EP, 2013)
Solskenspop #2.
Grant Hart "Morningstar"(från The Argument, 2013)
Punk. Pop. Legend. Hüsker Dü. Husker du?
Muzart "The Party After"(från Muzart, 2013)
Funkigt soundtrack till efterfesten.
Cool Ghouls "In The Morning"(från Cool Ghouls, 2013)
The sound of San Francisco. Från 1967 till evigheten. För den som saknar Caesar's Palace eller Count Five.
Scott & Charlene's Wedding "Lesbian Wife"(från Any Port In A Storm, 2013)
80-talets mest berömda Romeo-och-Julia-saga var den om Jason Donovans och Kylie Minogues rollfigurer Scott och Charlene i den australiska monstersåpan Neighbours. Lika vingligt som deras förhållande var, lika vingligt sjunger deras landsman, och numera New York-bon, Craig Dermody, som döpt sitt band efter det mest berömda avsnittet i nämnda TV-series historia. För fans av The Feelies, Green On Red och The Television Personalities.
Brinsley Forde "Baby I Love You Now"(från kommande albumet Urban Jungle, 2013)
En gång sångare i brittiska Aswad, ni vet, dom med "Don't Turn Around". Efter avhoppet från bandet 1996 har han bott i lugn och ro på Kanarieöarna. Nu har han till slut gjort sitt första soloalbum, inspelat i Holland. Bland körande gäster finns David Hinds från Steel Pulse. Klassisk reggae. Reggaeklassiker?
Glasvegas "If"(från kommande albumet Later…When The TV Turns To Static, 2013)
Äntligen samma styrka som på debuten. Och jag faller pladask för den oskyldiga lilla flörten med Talking Heads "Road To Nowhere".
Fryars "Cool Like Me"(singel, 2013)
22-årige Londonbon Ben Garrett är verkligen ett hett namn, eller rättare sagt, hans alias Fryars är. Sajnad av Warner Music, och bevisligen kompetent på flera sätt med tanke på att förra singeln "On Your Own" var en känslosam tårdrypare till ballad, och "Cool Like Me" istället är en uppdatering av Phoenix dansanta sidor.
Richard Buckner "When You Tell Me How It Is"(från kommande albumet Surrounded, 2013)
En Richard Buckner-låt är omisskännlig: hans melankoliska röst går nästan alltid ner i slutet av varje sjungen strof.
Chvrches "Gun"(från kommande albumet The Bones Of What You Believe, 2013)
Mina fingrar envisas med att skriva u istället för v när jag ska stava de omskrivna skotska syntpopparnas namn.
Divine Fits "Ain't That The Way/Chained To Love"(singel, 2013)
Dubbla A-sidor när de erfarna indieherrarna med Britt Daniel i spetsen släpper nytt.
of Montreal "Fugitive Air"(från kommande albumet lousy with sylvianbriar, 2013)
Kevin Barnes har under inspelningarna av tolfte albumet haft Grateful Dead och Neil Young i tankarna samt Kanye West, Solange och Baby Spice(!) i studion.
Télépopmusik feat. Betty Black "Fever"(singel, 2013)
Världen är inte bortskämd med ny musik från den franska duon, men nu har dom efter fyra års tystnad släppt en electrosoulsingel med New York-sångerskan Betty Black.
The Julie Ruin "Oh Come On"(från kommande albumet Run Fast, 2013)
Bikini Kill/Le Tigre-sångerskan Kathleen Hanna går på som Poly Styrene i fluffig förpackning i sitt nya band.
Tim O'Reagan, Jim Boquist & Paul Westerberg "Cozy"(från Songs For Slim, 2013)
För ett och ett halvt år sedan fick f.d. The Replacements-gitarristen Slim Dunlap en stroke och behöver sedan dess dygnet-runt-vård, vilket inte täcks av någon försäkring. Ett helt koppel med Americana-artister har spelat in hans låtar och auktionerat ut 7″-singlar, men också släppt dem för streaming så att pengarna strömmar in. Gå in och köp skivorna på sajten Songs for Slim.
Elli Ingram "Mad Love"(från Sober EP, 2013)
Blond, talangfull R&B-sångerska och låtskriverska från London.
Royal Forest "John Denver"(från Spillway, 2013)
Texasbandet har gjort sig kända för sina galna inspelningar på udda platser som i en u-båt från andra världskriget eller ute bland öknens sanddyner. "John Denver", vars titel delas med namnet på singer/songwritern som dog i en flygkrasch, har spelats in i en enmotorig Cessna uppe i luften ovanför hemstaden Austin. Melodisk neo-psykedelia i dess ädlaste Spoon-form.
Lissie "Further Away(Romance Police)"(från kommande albumet Back To Forever, 2013)
Hon har öppnat konserter för Lenny Kravitz, Ray Lamontagne och Tom Petty. Hon har gästat på album med Robbie Williams och Snow Patrol. Hon har hörts i tusen och en amerikansk TV-serie. Hon har förutom sitt eget material även spelat in populära covers på Fleetwood Mac, Led Zeppelin och Lady Gaga. Hon är det närmaste en popstjärna man kan komma som indiefolkmusiker. Och jag tycker att hon i den här låten har något gemensamt med Stevie Nicks.
Tired Pony "All Things At Once"(från kommande albumet The Ghost Of The Mountain, 2013)
Snow Patrols Gary Lightbody och R.E.M.:s Peter Buck och Scott McCaughey travar vidare med sitt Tired Pony.
Highs "Summer Dress"(från Highs EP, 2013)
Torontokvintetten Highs har släppt sin debut-EP med fyra låtar. "Summer Dress" inleds med ett smittsamt riff, innehåller en hel del slagverk och inte minst: en popdänga.
Luke Haines "Rock And Roll Animals"(från kommande albumet Rock And Roll Animals, 2013)
En fabel om tre djurvänner som tillsammans kämpar mot en elak, anskrämlig fågel. Inget konstigt alls, bara ett nytt konceptalbum från Luke Haines.
Summer Camp "Fresh"(från kommande albumet Summer Camp, 2013)
Så snyggt, så välproducerat, så tillbakalutat.
Over The Rhine "Sacred Ground"(från kommande albumet Meet Me At The Edge Of The World, 2013)
Som man kan komma på hur mycket man saknar Karin Bergquists röst ibland. Bästa albumet hittills, Ohio, var en dubbel. Kommande är en dubbel. Ser ni vart det bär hän…?
We Are Scientists "Something About You/Let Me Win"(singel, 2013)
Med tanke på trenden med dubbla A-sidor nu för tiden är det tur att åtminstone vissa har två bra låtar också.
Guy Clark "My Favorite Picture Of You"(från My Favorite Picture Of You, 2013)
Vi ska avsluta på känslosamt vis. Countrylegenden Guy Clarks fru Susanna gick förra året bort i cancer. Albumet som nu kommit ut är en hyllning till hennes minne, och titellåten har en historia: det polaroidfoto Clark håller upp föreställer henne 1970 efter att hon kommit hem och upptäckt honom tillsammans Townes Van Zandt dyngraka under ett fylleslag. När hon rasande rusat ut hade han den osedvanliga tajmingen och goda smaken att ta ett foto av henne. Men så blev det både hans favoritfoto och ett album. Ett fotoalbum, om man så vill.
Lyssna på rara.com: The Bucket List Vecka 30
Lyssna på Spotify: The Bucket List Vecka 30